Need some

help

  with accessiBe?
Find your

answers

  here!
How can I add a payment method?
This guide is for accessiBe customers who want to add a payment method to a registered website that has an expired license or to a website that they want to update from a free trial to a paid license.
1. Go to your account area by clicking on 'Account' in the upper right corner on accessiBe's website.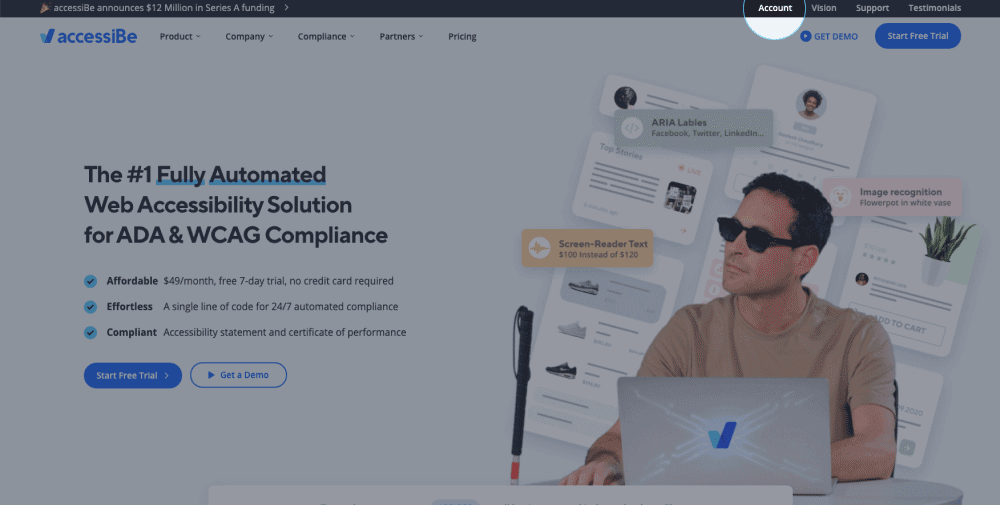 2. Go to the 'My Websites' page and designate the website that you want to add the payment for. Click on 'Manage' all the way to the right of the row.
3. From within the website's management window, scroll down to where it says 'Choose the right plan for you'. Then proceed to choose the plan you want to be billed for. Notice, you have the option of an annual or monthly payment. Click 'Go to Billing'.
4. Choose between using an existing billing method or adding a new one. Once you've made your choice and filled out relevant information fields, click 'Confirm Payment'.