Tailor-made partnership
Join accessiBe's
Strategic

 
Partner Program

Partnering with accessiBe on a large scale lets you effortlessly solve web accessibility across your service or product line and open them to people with disabilities, and mitigates the legal risk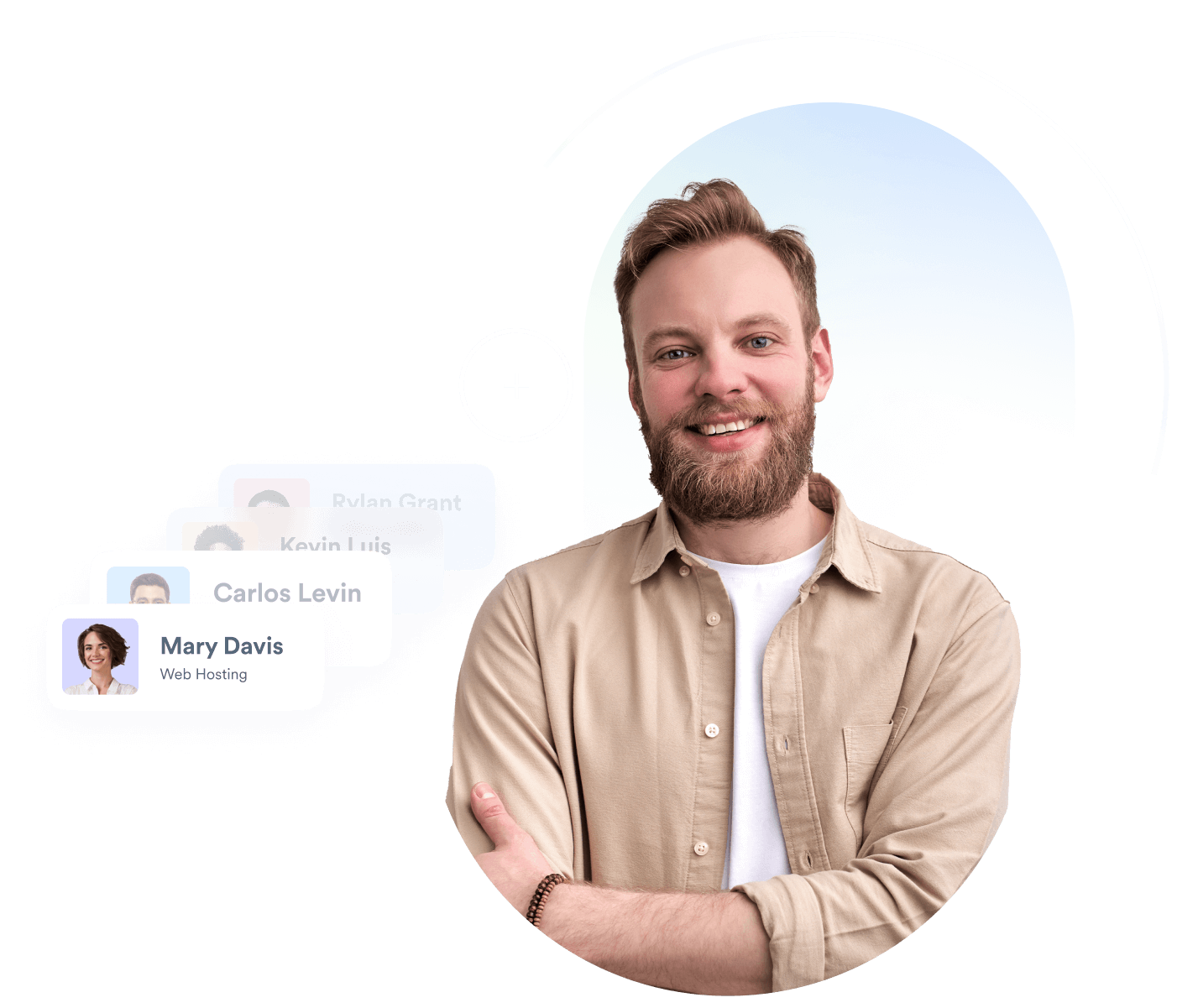 Partners with innovative companies
Market leader

We're the largest and fastest-growing company in the web accessibility market

Competitive edge

Provide your customers with a solution that helps them reach a broader audience

Peace of mind

Protect customers by mitigating the risk of time-consuming and expensive litigation

Flexible partnership structures

We'll work with you to design a partnership that is best suited to your organization

Industry leading scalability

Our AI-engine re-scans all websites every 24 hours to remediate every update made

Fully customizable

accessiBe is built to seamlessly integrate with your product like it was made for it
Companies we partner with
Who are accessiBe's
strategic

  partners?
We're proud to work with a wide variety of innovative companies in a number of different industries: CMSs, Website Builders, Large Web Design, Development, and Digital Marketing Agencies, Web Hosting Platforms, and all types of digital service providers at scale.
Compelling pricing models
Compelling
pricing

  models
We want to ensure that accessibility is affordable for all businesses as we seek to fulfill our mission of making the internet accessible by 2025. We offer unbeatable sitewide bulk license relationship options.
Well-established strategic team
Dedicated

  team and resources
Your success is our success, so you'll have your own strategic partner manager, relevant marketing collateral, support material, and everything else you need to ensure a long and happy partnership.
What our
strategic

 

partners

  are saying
"A few months ago, we were approached by several competitors of accessiBe with offers to partner up and provide ADA compliance solutions to our clients. We started a market research effort to figure out which solution would benefit us and our clients the most, and were highly impressed by the technological edge accessiBe has over its competition. After seeing the other options out there, the simplicity and flexibility of their system were almost unbelievable."

"After extensive research, it was clear that accessiBe had a superior product with its unique AI-based contextual understanding functionality. Offering accessiBe's technology in combination with our own powerful platform is invaluable in providing our dealers with more peace of mind that they're compliant, especially given the constantly shifting legal landscape."

"With more customers shopping online, our goal was to find a solution that allows our retail clients to comply, and continue to comply regardless of how many ongoing changes they make to their sites, without any additional effort on their part. accessiBe provides exactly that. The solution is easy to implement, it's affordable and helps online retailers mitigate the risk of lawsuits. But most importantly, it enables our clients to provide a better online shopping experience to those with disabilities."
Frequently asked questions
Can I batch manage a large number of licenses?

We know you're counting on a solution that you can quickly and efficiently roll out to clients, so we support our strategic partners with open API access, CSV upload, and dedicated account management so that you can make accessiBe an automated part of you

What does a standard strategic partnership with accessiBe look like?

We're extremely flexible! There are a few standard strategic partnership structures, but we aim to create a customized, tailored solution for you that results in a win-win situation for all parties.

What prices do strategic partners receive?

Strategic partners get custom pricing plans depending on the type of partnership and volume. We provide many options that suit all types of organizations.

Do strategic partners get dedicated support?

Absolutely! Every strategic partner has a dedicated partner success manager for anything that they need. From getting materials ready, answering questions, or providing support, our team is ready to help.

What is the difference between the regular and strategic partner programs?

The "standard" partnership program is designed for agencies and freelancers and has a specific set of properties. Strategic partnerships are custom, tailored-made to the organization's needs.

Can I Whitelabel accessiBe as a strategic partner?

Absolutely! You can not only whitelabel accessiBe's solution but also aCe, our accessibility auditing, and reporting tool, and get an installation embed code to embed within your website or dashboard.

My organization has serious security demands. Can accessiBe comply?

Security is top-of-mind for us at accessiBe and we are happy to walk you through how we ensure our systems are highly secure and ready for anything.

My organization needs to have a custom agreement rather than online terms of service

Absolutely! All strategic partnerships sign a dedicated, tailored agreement that suits the partnership we design together.

What happens when changes are made to my client's website?

Once accessiBe is deployed, the AI-engine keeps on re-scanning and re-analyzing every website at a minimum rate of once every 24 hours to ensure any update you make is being remediated immediately.