Nonprofit organizations are on a mission to change the world. At accessiBe, we've had the privilege of getting to know so many incredible disability-focused nonprofits through our Nonprofit Partnership Program. From small, local charities to household names, they all are working to build a better and more inclusive society. They also all need the funds to do it. If you're part of a nonprofit, you know that funding is the fuel for your mission.
"We can't reach our vision of creating a world where everyone has the right to belong without the active collaboration of our funding partners who contribute essential resources and wholly support our mission."
- Jennifer Foulds, Communications Manager from the Samuel Center for Social Connectedness
Fundraising is a must to get the resources you need to make an impact. Here are some insights directly from nonprofit leaders about fundraising to help you light the fire of change.
Create a Fundraising Strategy
The world of nonprofit fundraising is regulated by state law so you need to be registered in every state that you fundraise in. If you recruit a fundraising consultant or grant writer, they need to register with the state, too. It's important that as a nonprofit you follow ethical fundraising practices and make sure to comply with relevant tax laws along the way.
Now that we've gotten the legal lecture out of the way, we can give you a quick rundown on how to build an effective fundraising strategy.
Step 1: Set a fundraising goal - Decide what you need the donations for, how much funds you'll need, and why your mission is important. Communicating these pillars with potential donors will help them connect with your nonprofit's mission.
Step 2: Enlist your dream team - Put together a team of professionals from your nonprofit who will lead the fundraising campaign. Choose staff members you trust, who are also good with events, fundraising, and PR or marketing.
Step 3: Build a list of prospects - Prospects are the potential donors you'll be reaching out to. Decide who your audience is, and this will help you figure out how to reach them.
Step 4: Create a campaign plan - Determine which method you're going to use for fundraising. Think about how you'll accept donations, promote the fundraiser, and whether you'll collect one-time donations or a monthly subscription.
Step 5: Show your appreciation - Give a shoutout on social media, ship a gift basket, or send a genuine "thank you" which will go a long way with donors.
Find the Channel That Works Best for You
There are several ways to fundraise. You can use an old-school method like going door-to-door or having a bake sale in a location that gets lots of foot traffic, or your nonprofit can utilize the internet to showcase your mission and raise funds. Here are some channels to choose from:
Email: Direct mail fundraising has been a longtime favorite for nonprofit fundraising. If you can craft a killer email that shares your goals and has a breakdown of upcoming needed costs, donors will be more likely to click "donate now." Make sure your email has a clear and accessible call to action (CTA) that leads them to a payment portal.
Website or Fundraising Sites: Making donations online is fast and easy for a donor. Your nonprofit can have a donation page on your own website, or on your Facebook page where there's an option to have a "donate now" button. You can also use crowdfunding websites like Kickstarter which are popular, easy to use, and effective. Mobile apps like Donorbox are also a reliable and user-friendly way to fundraise online. Luckily, many donation websites have inclusive user experiences. But if you want to make sure that your donation link on a specific platform is accessible, find out with accessScan in just a few seconds. This way, everyone contributes to your mission.
Events: At auctions, dinners, or public sales, donors and nonprofit supporters can partake in a fun, moving, or engaging experience and remember how important it is to support your mission with the funds that you need. Make sure your live events involve activities that really speak to your community to ensure a good turnout and a successful event.
Corporate partnerships: Some nonprofits choose to partner with a well-established company, like accessiBe's Nonprofit Partnership Program, which has a wide reach and PR connections that might otherwise be difficult to access. With a committed corporate partner that has like-minded goals, your nonprofit can take your awareness to the next level. For this channel, you should think of potential businesses that would benefit from your community involvement and reach out to them with a partnership idea.
"We know that there is power in both social media and in-person events for fundraising purposes. It's important to have an array of fundraising opportunities across several mediums to share our work and the impact our potential donors will have. Our model for chapter engagement is also very unique as we provide training and resources which allow collegiate and professional athletes the opportunity to use their digital platforms to help extend the reach of our fundraising efforts."
- Mitch Hymowitz, Development Manager from Uplifting Athletes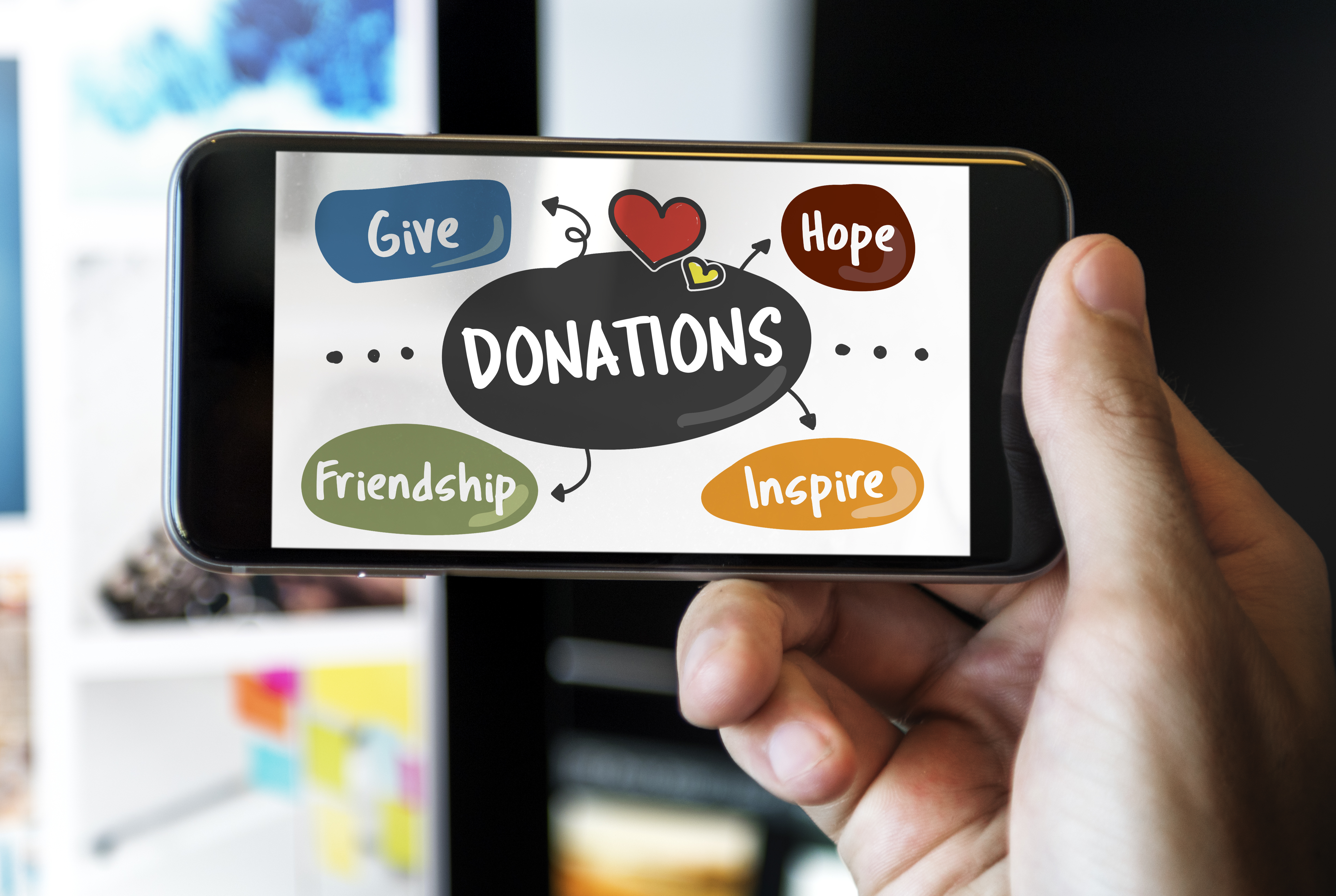 Raise the Roof Both Online and Offline
Most nonprofits like to use multiple fundraising channels at once to get the best results. Others like to pick a lane and stick with what works. Regardless of the channels you choose, you have both online and offline opportunities. Many nonprofits find that their online presence is crucial to their awareness and fundraising needs.
"Habilitas Foundation uses social media as a way to keep our community (partners, donors, clients, etc.) engaged and informed, and to reach an extended audience. The primary goals of social media are education, awareness, and promotion, which elevate and reinforce our philanthropic efforts."
- Sean Zikman, Director of Philanthropy from Habilitas Foundation
Since social media channels are there to help you reach your audience, it's a great place to focus your awareness efforts. Make sure to take full advantage of your social media channels with fresh content, different types of media, and inspirational posts as often as possible. For the Terrence Higgins Foundation, email marketing is added method of sharing content to help their fundraising.
"As a charity, we use social media and email marketing to engage with our audiences. We also run in-person events to raise vital funds such as challenge events and special events like auctions"
- Kian Scott Loach, Head of Digital from the Terrence Higgins Foundation
Other nonprofits like Help Hope Live, a nonprofit focused on medical fundraising, find it's worthwhile to make room for in-person events as well as utilize their social media channels.
"We use social media for fundraising in three key ways: sharing the impact of our mission with prospective donors by relaying client success stories and "hope breaks" from our client community, sharing real stories of clients who have been forced to fundraise and still have an outstanding need, showing prospective donors why our mission is as vital as ever to bring life-saving care within reach, and building excitement and awareness of our own virtual and in-person annual fundraising events to support our mission so donors and supporters can get involved in the ways that work for them."
- Emily Progin, Content Manager from Help Hope Live
Don't forget to make sure your posts are accessible and inclusive for people with disabilities. You can get details about how to make your social media posts fully inclusive in our guides: Here's a step-by-step guide for LinkedIn, and here's one for Instagram. Social media channel reach is most effective when everyone is able to access and enjoy your content. So keep it accessible to keep it working.
In-person events make a great impression on potential donors, too, and they can also help you bolster relationships with people who either believe in your mission or feel a personal connection to it. It's no surprise that getting in some facetime with potential donors is at the top of the priority list for nonprofits like CICOA, and if you feel the same way as they do about bringing people together, this fundraising strategy could be for you, too.
"Much of our fundraising is centered on building relationships. We are a community-based organization, and we like to get to know the people and businesses in our community! CICOA hosts several fundraising events each year that not only help us raise crucial dollars for services but also bring people together to learn more about CICOA and celebrate the good we do with their support."
- Stephen Gerber, Chief Development Officer from CICOA
Community can play a large part in fundraising since people who have a common interest or struggle tend to connect with one another and build relationships over their commonality.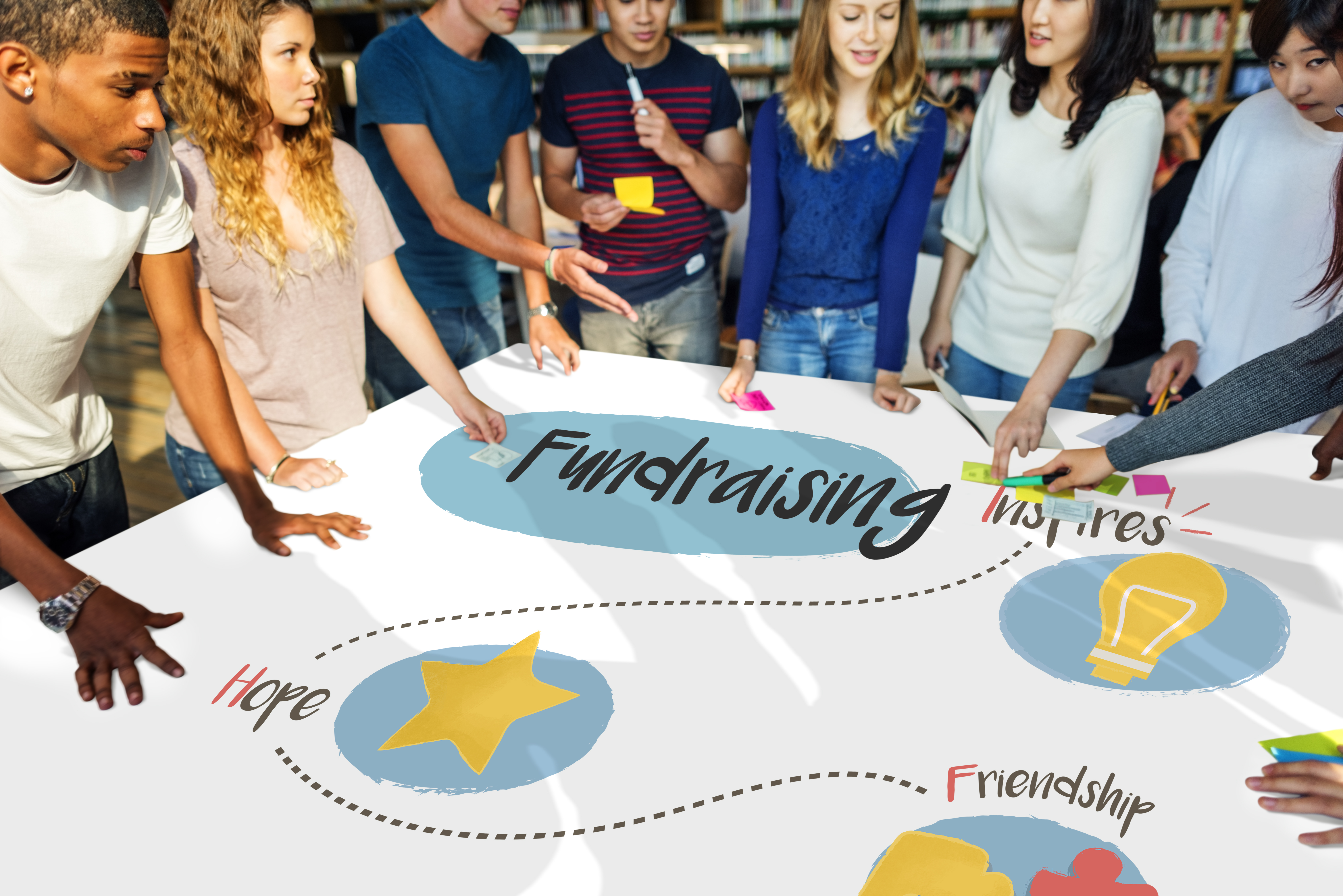 Everyone Has a Role to Play in Fundraising
Fundraising is a team effort. From development departments to boards of directors, and especially volunteers, there's room for everyone in your nonprofit to get involved. Gathering ideas and outreach strategies is amplified by group efforts and making sure your whole nonprofit knows that they have a place in your fundraising efforts is key to your success.
"Every team member plays a part in our organization's fundraising. While our CEO, Chief Development Officer, and other executives frequently meet one-on-one with current and prospective donors, every member of our organization can be involved in fundraising at some level. We provide quarterly staff training in philanthropy. This encourages every staff member to embrace the concept that every single one of us can raise funds, and each of us can be a philanthropist for our organization."
- Stephen Gerber, Chief Development Officer from CICOA
Each employee has a skill or expertise to contribute to a fundraising strategy. But it's also ideal to have a dedicated role (or team) at your nonprofit that is focused on fundraising efforts. The right staff can be game-changing when it comes to your fundraising success.
"It starts with our stellar Development Department—it's their full-time job to help secure the funding and fundraising support our nonprofit needs to remain a patient lifeline for decades to come. All their efforts are supported by our leadership team. Beyond our staff, our Board of Directors and multiple volunteer committees meet regularly to learn about our fundraising and funding efforts and get directly involved in strategy and support for Help Hope Live."
- Emily Progin, Content Manager from Help Hope Live
You can do it!
Funding is crucial for the success of your nonprofit's mission. That's why it's so important to build and implement an effective and accessible fundraising strategy to propel your organization forward. Be fearless, utilize the power of technology and business partners that support your goals, and gather ideas from your employees and colleagues who care about your organization the most. As a team, you can raise the funds you need and take your nonprofit where it needs to go.
"We want to continue to be another vessel for the disability community and building relationships."
- Krystal Shultz and Mark Desa, Founders of M4G Advocacy Media, an accessibility nonprofit and podcast