The Special Olympics World Games is such an impactful event that changes the lives of thousands every two years. This time around it was the beautiful city of Berlin that welcomed 7,000 Special Olympics athletes and Unified partners from over approximately 190 countries, who competed in 26 different sports, all to celebrate and promote inclusion.
This year, myself (Amy from accessiBe) and two of my colleagues had the honor of attending the Special Olympics World Games as volunteers on the ground.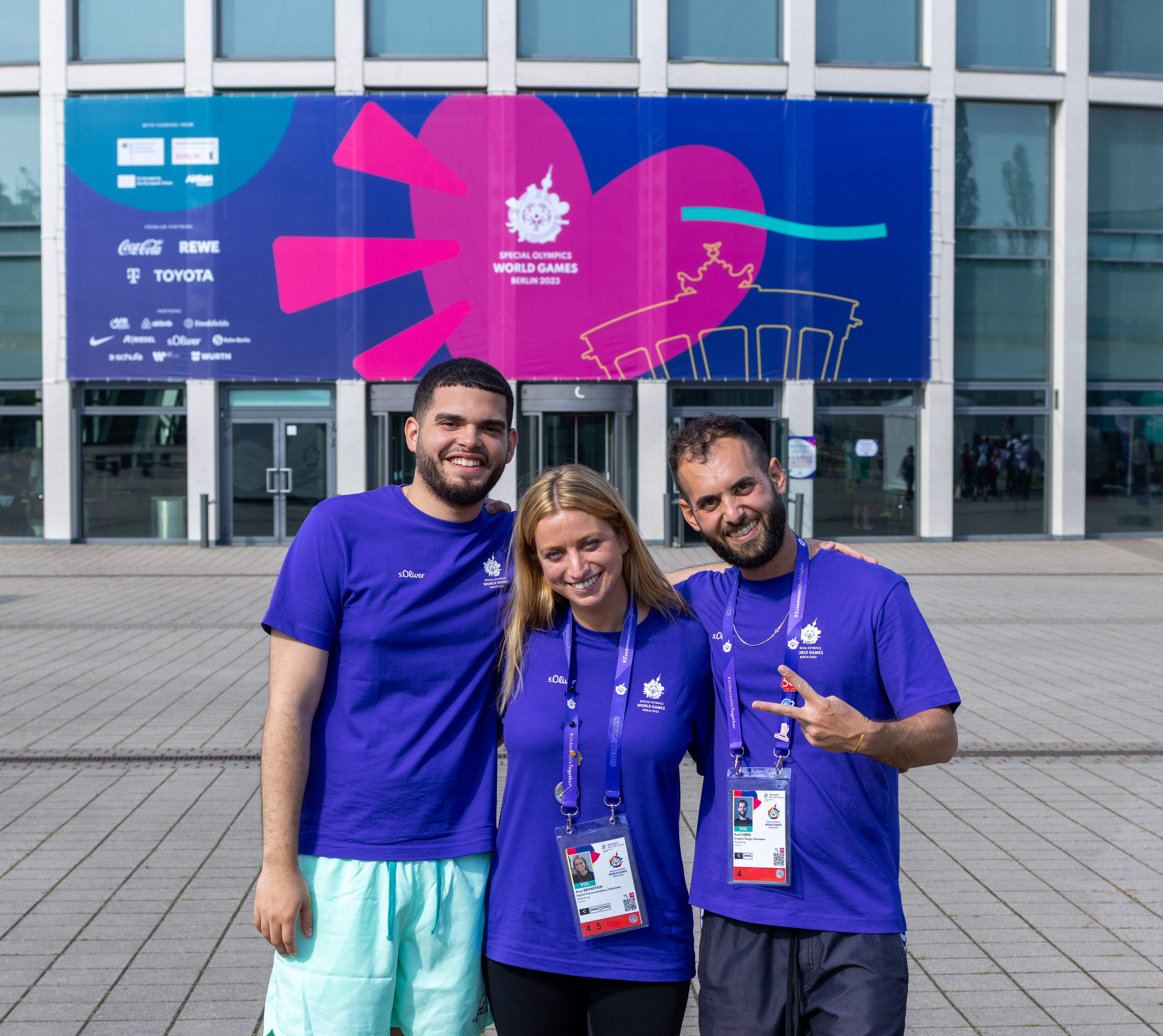 We couldn't believe the incredible action we got to see this year and were blown away by the dedication of every athlete, volunteer, fan, and Unified partner who traveled from near and far to be part of the Games. I'm so grateful I was at this event and had the privilege to interact with incredible athletes from all over the world, making their communities proud.
There was an incredible sense of unity among everyone involved in the competition, but my colleagues and I also learned some valuable lessons from our experience as volunteers.
Here are some takeaways that we'll always remember from the Special Olympics World Games Berlin 2023:
So much more than a sporting event
There's so much more to the Special Olympics than the sporting competitions. The international event holds athlete input sessions and discussion panels, facilitates access to healthcare services, and hosts festivals too! A huge and diverse range of activities took place; each providing an interactive and engaging opportunity for dialogue around positive change. I felt this was incredibly aligned with what we're doing at accessiBe where we are working to be a part of shifting the narrative around inclusion and the disability communities. The World Games was doing exactly that, through all of the events and the culture of inclusion they produced.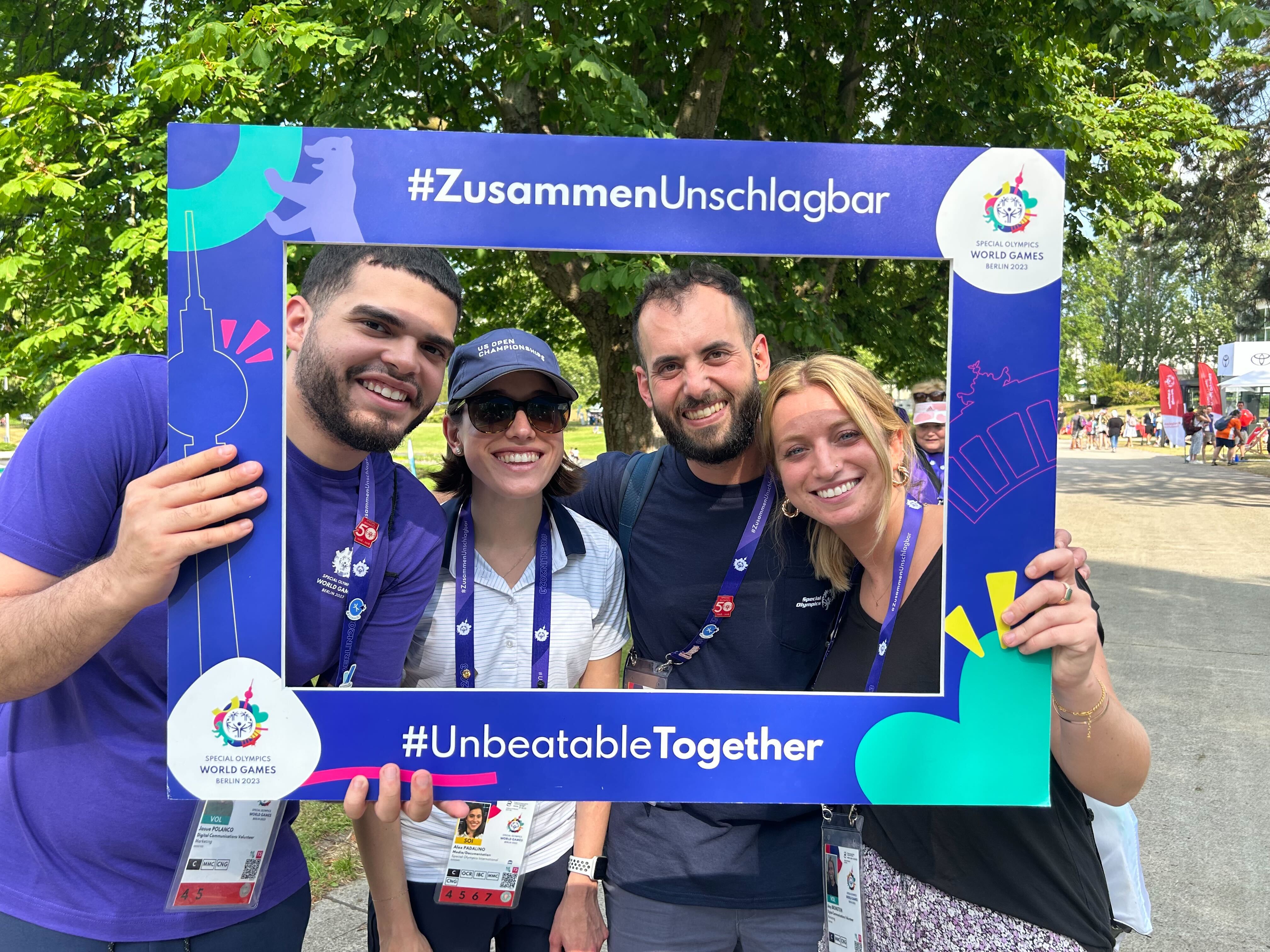 Fan energy on fire
Fierce athletes and vibrant volunteers aren't the only people fanning the flames at the World Games! The energy of the crowds who came to cheer on the athletes and watch the competitions was electric and really emphasized the meaning of community and support. The atmosphere was really incomparable to anything I've ever seen before at other sporting events, and the strong sense of togetherness only enhanced the excitement. People joined from all over the world to see these athletes break records and defy societal expectations. I highly recommend attending this event, as it's an experience like nothing else.
A hub of ideas for a more inclusive world
While at the Games, my colleagues and I attended the Global Athlete Congress session where we got to listen to Special Olympics athletes discuss what they wish to see more of at the Games. Some athletes want to see more female representation, others want to see more safeguarding efforts, like increased guidance for healthy relationships. The athletes' exchanges with the audience were especially important for the core mission of creating a platform for people with disabilities to be an integral part of conversations about inclusion. At the conclusion of the Congress input session, the call to action was to bring these ideas home and plant the seeds of change worldwide.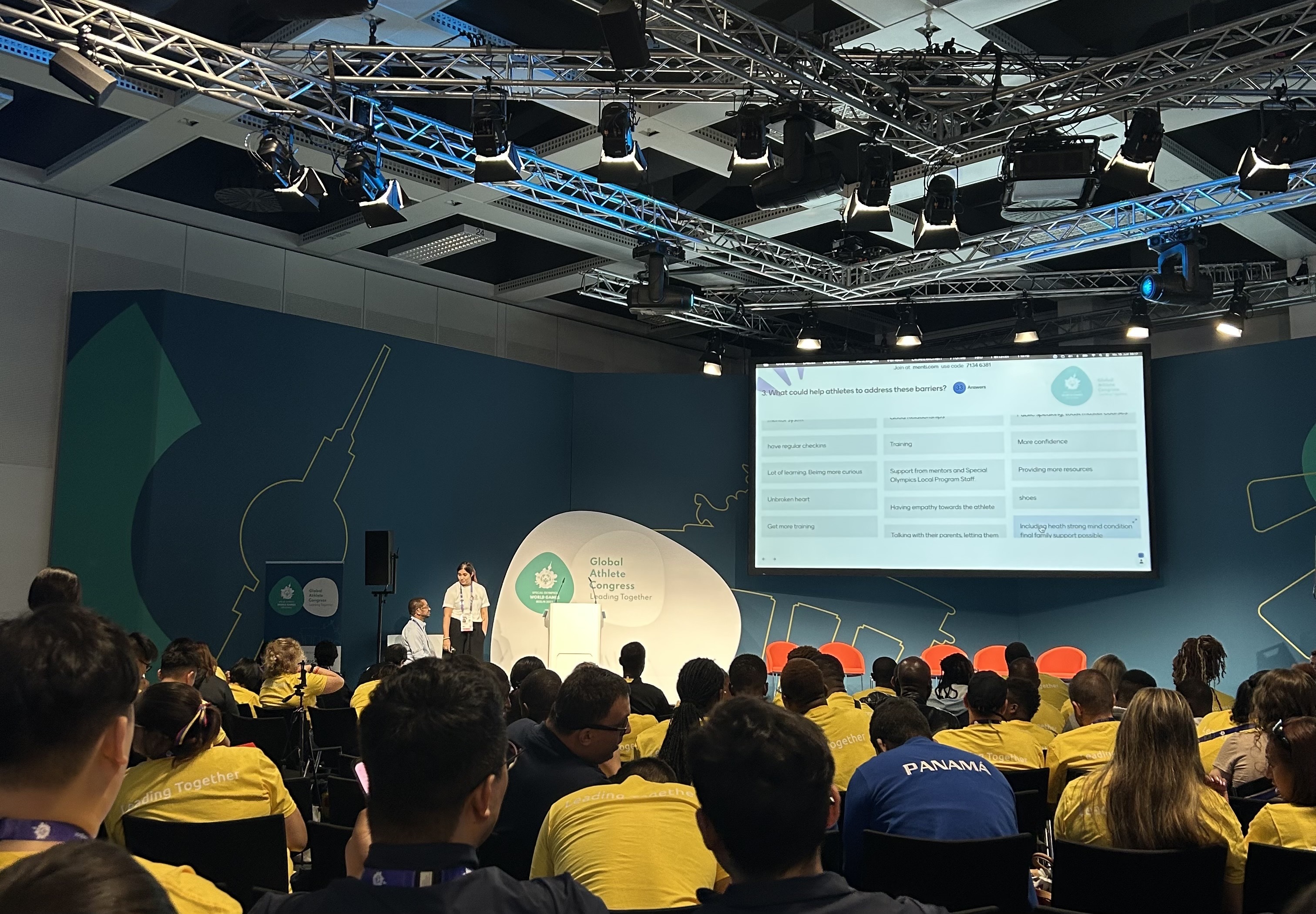 We also had the pleasure of seeing Kiera Byland elected as the new Chair of the 2023 Global Athlete Congress. It was extremely moving to see her officially accept her role. The crowd was roaring with celebration, even her competitors came up to congratulate her, and everyone cheered for one another because we all understand that great leadership can make a huge difference in making an impact.
Encouraging systemic change
Educational institutions and schools bring their classes to the Special Olympics, which is essential for this event impacting the greater global community, and not just people with direct connections to disability communities. The students worked with volunteers and watched the competitions, giving them the opportunity to experience inclusion first-hand and gain a deeper understanding to bring back home.
Healthcare access for people with IDDs
During our time at the Games, the team and I visited Healthy Athletes, which aims to promote inclusive health by providing medical services for children and adults with intellectual disabilities. The program staff works tirelessly to offer free healthcare services including medical screenings, nutrition education, and emotional health programs. We learned that there is a lack of access and various barriers within the healthcare industry for people with intellectual disabilities, mainly because professionals aren't always trained to care for different abilities. This is a huge skill training opportunity that needs to be addressed. The hope is that delegates at the Games will return home empowered and motivated to tackle this issue.
A once-in-a-lifetime experience
For all of us in the accessiBe team, volunteering at the Special Olympics World Games in Berlin was an experience that we'll never forget. The Games have a mission that we are behind 100% and contribute to the creation of a better, more inclusive society for all of us to live in. Words can't describe how grateful I am to have been there and how excited I am to now implement so many of the goals now that I'm back home. Thank you to everyone behind the games who made it the life-changing experience it was for so many of us.
If you want to see more about our experience you can check out our vlog here.