Need some

help

  with accessiBe?
Find your

answers

  here!
How can I add/update a billing method for active licenses?
This guide is for accessiBe customers who have active licenses and want to add or update a billing method. Please keep in mind that you can have multiple billing methods in one account in the case that different websites are to be paid for by different credit cards.
1. Go to your account area by clicking on 'Account' in the upper right corner on accessiBe's website.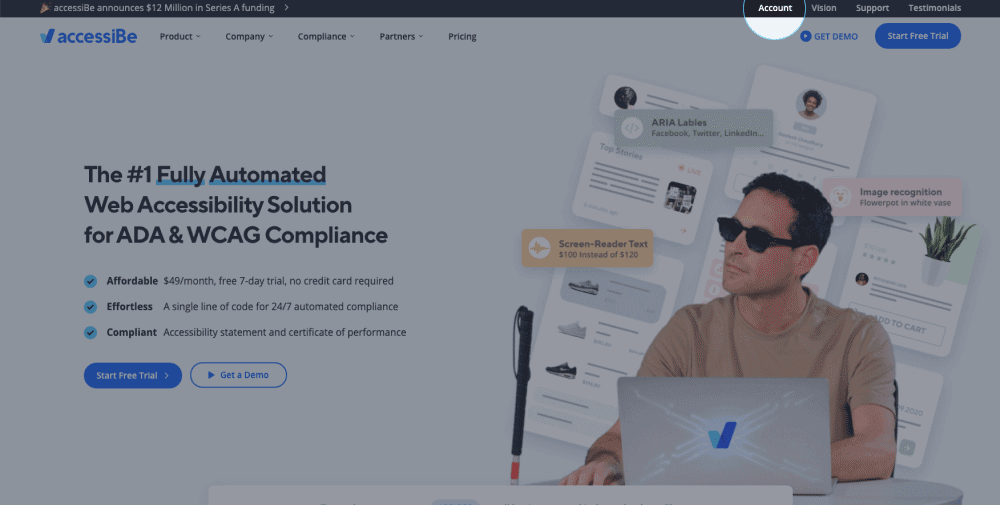 2. Go to the 'Billings & payment' page.
To add a billing method, click on the 'Add Billing Method' button in the right corner of the table
To update an existing billing method, click on 'Update' on the far right side of your existing billing method
3. Once you've saved your information, go back to the 'My Websites' page.
4. Choose the website you want to update a payment method for and click on 'Manage' at the far right of the row. Make sure this website is currently on an 'Active' license.
5. From within the website management window, scroll down to where it says 'Select a billing method for your plan' and choose the billing method that you added/updated. Then click 'Save Selected Method'.