Need some

help

  with accessiBe?
Find your

answers

  here!
How can I edit account holder information?
Follow these steps in order to edit your account holder name, email, password, or telephone number:
1. Log in to your account area by clicking on 'Account' in the upper right corner on accessiBe's website.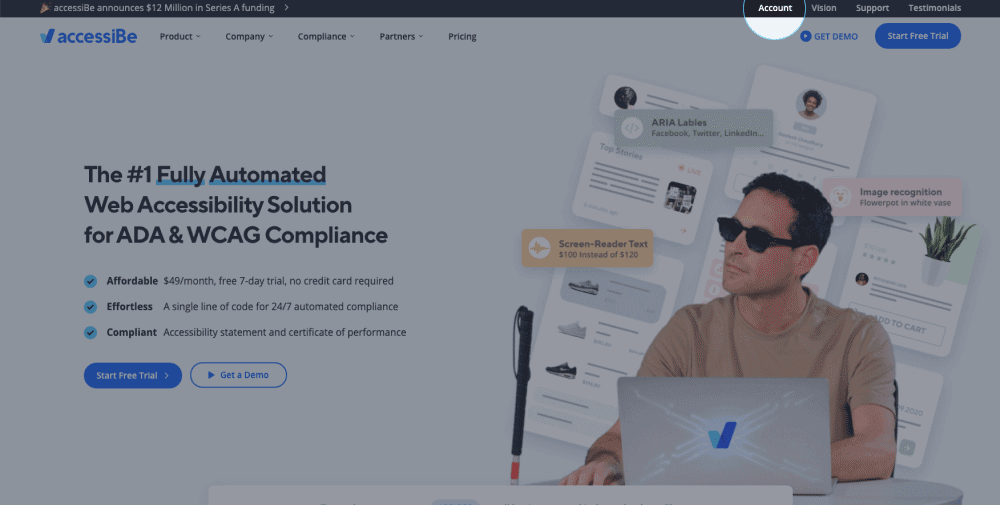 2. Once you've logged in, click on where it says 'Hi, Your Name' in the top right corner.
3. Scroll down to where it says 'Update user information'. Once you've updated it, click on 'Save Information'.