Need some

help

  with accessiBe?
Find your

answers

  here!
How can I register new wesites?
Every new site that you register is eligible for a free 7-day trial! Here's how to register a site:
1. Log in to your account area by clicking on 'Account' in the upper right corner on accessiBe's website.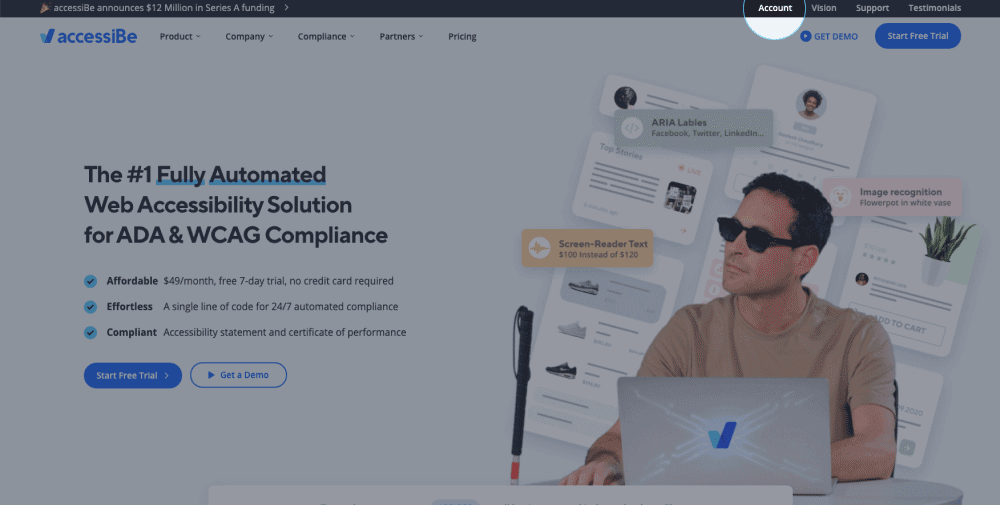 2. Make sure that you're on the 'My Websites' page and click on 'Add Websites' in the right-hand corner of the table.
3. You can add multiple websites at once. When you type in your first domain, a new domain field will appear below. Once you've finished filling them in, click on 'Start Free Trial'.
All new domains will be registered automatically for a 7-day free trial.