Need some

help

  with accessiBe?
Find your

answers

  here!
How can I reset my password?
Reset your password easily by following these steps:
1. Click on the 'Account' button in the upper right corner of accessiBe's homepage.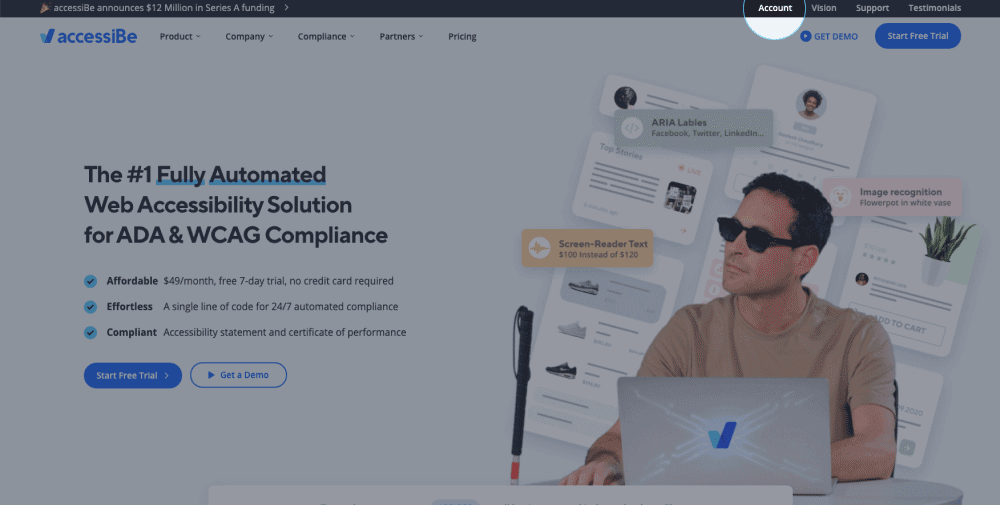 2. Click on 'Forgot password?'
3. On the password recovery form, fill in your email address and click 'Get a PIN code'
4. Retrieve the PIN code from your email. Paste the PIN code in the new password form, choose a new password, and click 'Create new password'.
That's it, you've updated your password! Please contact customer support for further assistance if needed.