Need some

help

  with accessiBe?
Find your

answers

  here!
How can I unsubscribe from emails about my domains?
An easy way to keep track of your registered domains regarding trial periods, expiration warnings, and such is to receive automatic emails that our system will send by default.
If you wish to unsubscribe from these emails, just follow these steps:
1. Log in to your account area by clicking on 'Account' in the upper right corner on accessiBe's website.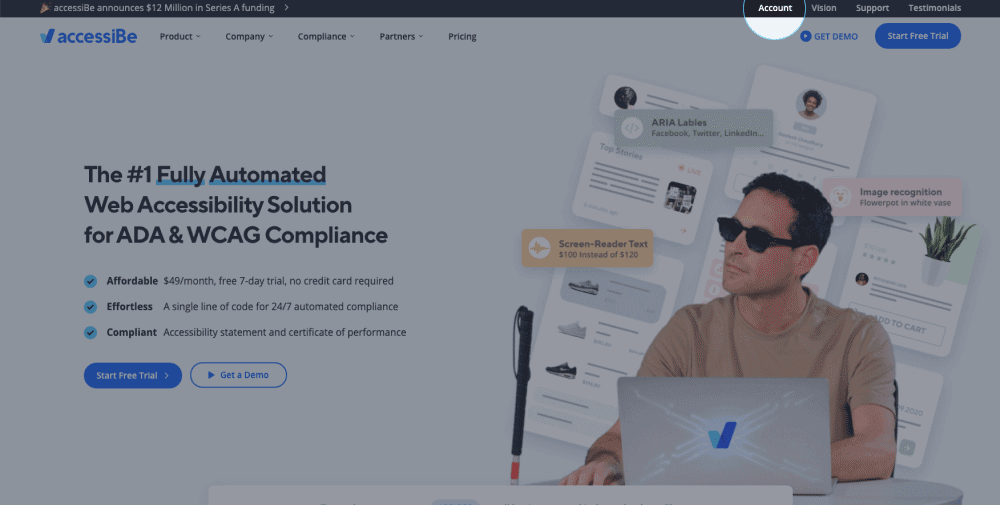 2. Once you've logged into your account, go into your user area by clicking on where it says 'Hi, Your Name' in the top right corner
3. Scroll down to where it says 'Update user information' and uncheck the box next to 'Receive important account-related emails' and click on 'Save information'. You will immediately stop receiving emails regarding your domains.