Need some

help

  with accessiBe?
Find your

answers

  here!
How to install accessiBe's embed code?
If you're using a popular CMS or website builder, we probably have a dedicated guide for you. You can find those here. If not, you can follow these steps to easily install accessiBe:
1. Go to your account area by clicking on 'Account' in the upper right corner on accessiBe's website.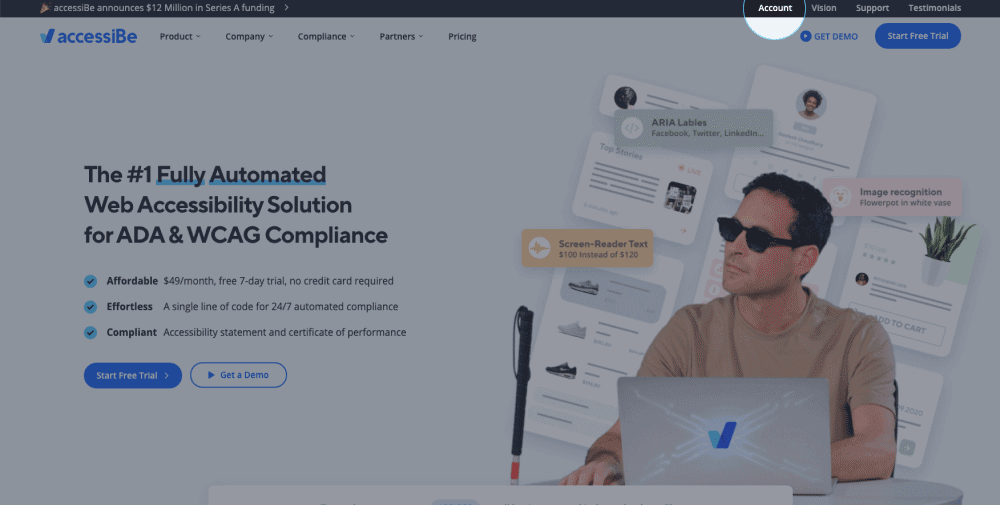 2. Go to the 'Installation' page.
3. Choose between 'Quick & Basic installation' or 'Customized & Advanced Installation'.
Quick & Basic installation - accessiBe will appear with our default settings and design, all in place to provide the best customer experience
Customized & Advanced Installation - allows you to customize the interface according to your brand guidelines and colors.
4. Once you've chosen your desired installation method, copy and paste the presented script.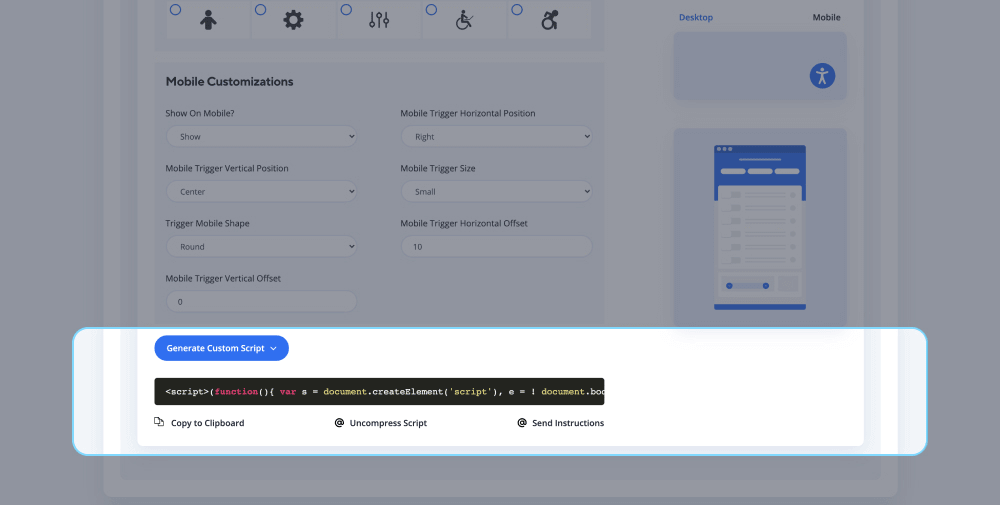 5. Log in to your website builder and paste the code within the footers menu of your website, or place it just before the closing body tag.
If you're not installing accessiBe by yourself, you'll also notice an "@send instructions" option within the Installation page as well. This allows you to send all of the instructions right to your developer or webmaster for install.
Lastly, in order to ensure that the installation went smoothly, follow our website onboarding guide