Need some

help

  with accessiBe?
Find your

answers

  here!
How can I create child accounts?
There are 3 easy ways to onboard clients as an accessiBe Partner.
You can purchase accessiBe for your client off of your partner account, for which you'll receive 20% off, and then charge them privately through your agency.
You can send your clients your dedicated partner link which will track referrals and automatically issue commissions to your account. See here how to use your dedicated link.
You can add a child account for each client so they can manage their own account through accessiBe by following the instructions below:
1. Log in to your account by clicking on 'account' in the top right corner of accessiBe's homepage.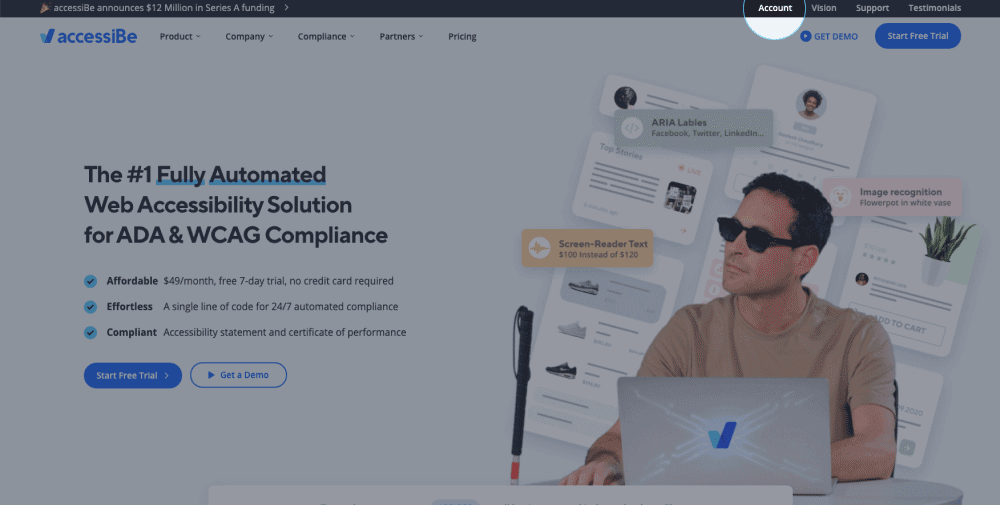 2. Go to the 'Partner Portal' page and click on the 'Child Accounts' page.
3. Fill in the name, email, and phone number of your child's account, and choose a password. Then, click 'Create Child Account'.
Please note: You will need to personally send the login credentials to your clients, as we prefer not to send passwords over email.

Once a child account of yours adds a website to a free 7-day trial, you will see those members listed in the bottom part of the table where it says 'Your child accounts'.