Need some

help

  with accessiBe?
Find your

answers

  here!
How can I get my partner commissions?
Your funds as an accessiBe Partner will be automatically dispatched on the 10th of the month to the appropriate payment account that you registered upon payment update. Once you've updated your payment information, you will easily be able to view and collect your commissions from within the dashboard. See below instructions for how to update payment details and how to collect commissions:
Update your payment details
1. Log into your accessiBe account by clicking 'Account' in the top right corner of accessiBe's homepage.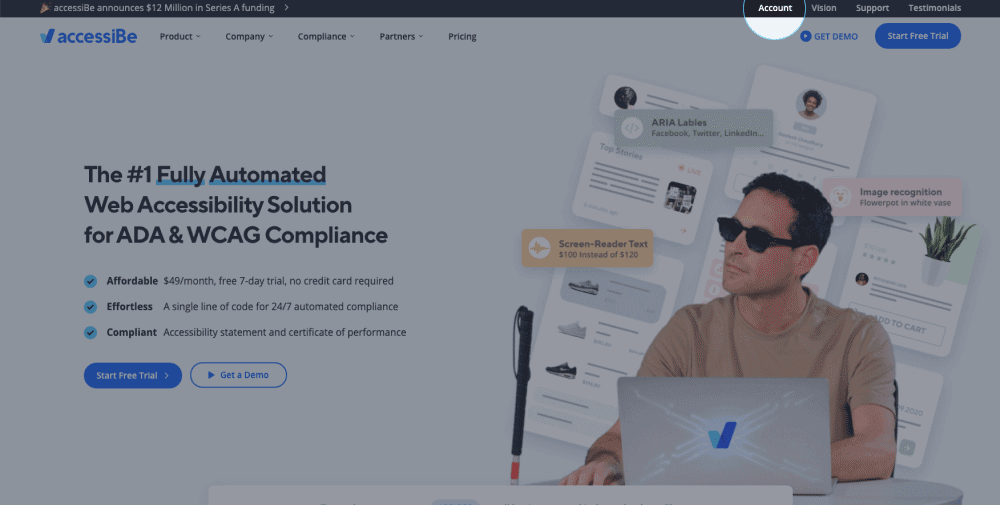 2. Go to the 'Partner Portal' page and click on the 'Commissions' page.
3. Fill in your payment information, either PayPal or bank account information. When you're done, click on 'Save Payment Info'. This is where your commission as an accessiBe Partner will be sent to.
4. Scroll down to where it says 'Commissions history and website summary'.
Here you'll see a summary of your commissions. To receive those commissions, just click on the 'Release Commissions' button in the right corner of the table. The amount that is written there is the amount you will receive.