Need some

help

  with accessiBe?
Find your

answers

  here!
[For standard partnerships] How can I refer clients with my dedicated partner link?

Your dedicated partner link lets you easily refer leads and your existing clients to accessiBe. The link will track any visitor that arrives at our site, and once they sign up, our system will automatically consider them child accounts of your partner account. Please note that your leads and clients won't be notified about this.
Here's how to refer clients in 3 easy steps:
1. Log in to your account by clicking on 'account' in the top right corner of accessiBe's homepage.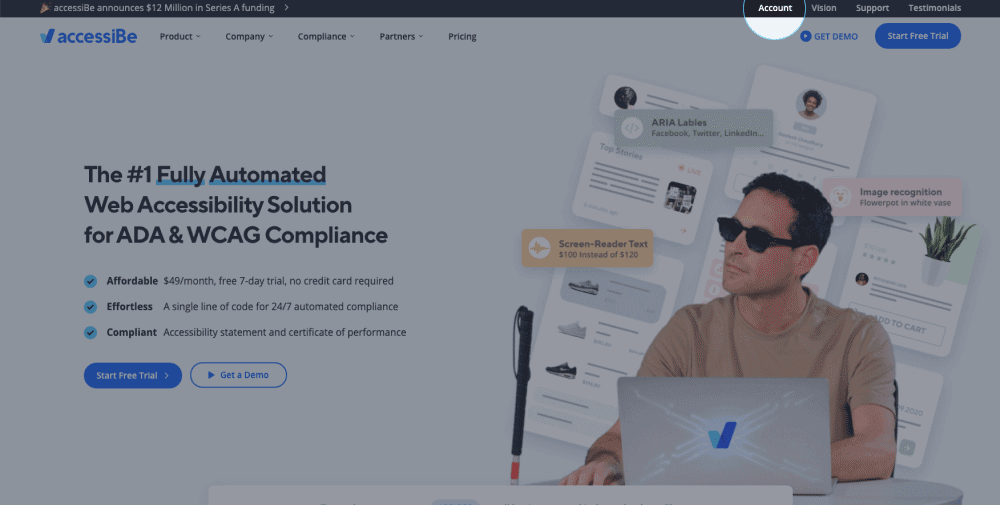 Go to the 'Partner Portal' page and click on 'Partner Link'.
3. Copy the link where it says 'Your partner link". It is possible to change your default partner link later if you wish, and you may also use a URL shortener service (like BITLY).
Now that you've located your link, you can send it to your referrals. You can send an invitation containing the link to your leads and clients by chat, email, direct message, etc.