Need some

help

  with accessiBe?
Find your

answers

  here!
How can I update/change my payment plan?
If you purchased the wrong plan or your website's page count has surpassed your current payment plan, you can easily update it by following these steps.
Please note, to change from an annual plan to a monthly plan or to downgrade to a smaller plan, please contact customer support so we can sort out refunds for you.
1. Log into your accessiBe account by clicking 'Account' in the top right corner of accessiBe's homepage.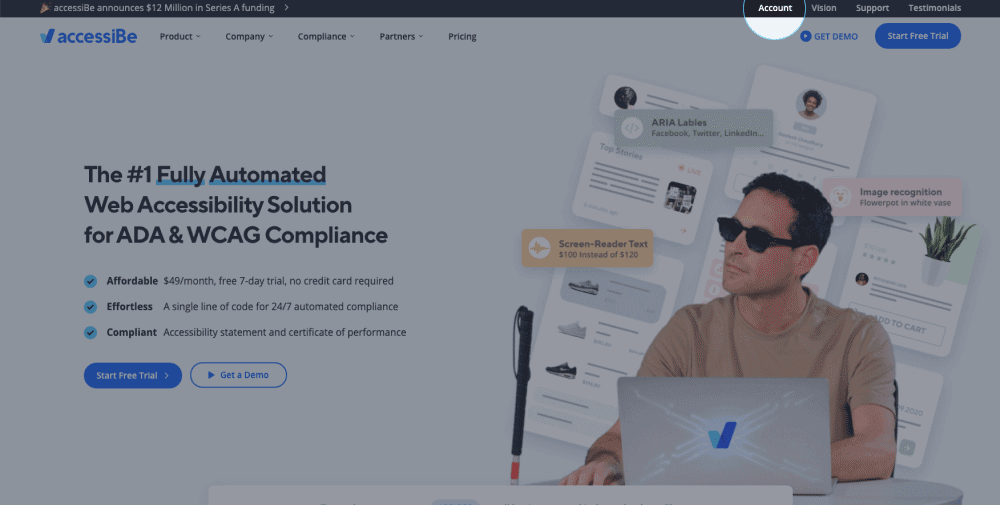 2. Go to the 'My Websites' tab and locate the website you want to update or change your payment plan for. Then click on 'Manage' on the right-hand side of the row.
3. Where it says 'Need to update your plan?' choose the payment plan you want to upgrade to. Then click 'Update Plan'.
4.On the confirmation screen, you'll see the amount that you'll be charged. Click 'Confirm' to complete the upgrade.
That's it! You've officially changed your payment plan for the website you have chosen.