Need some

help

  with accessiBe?
Find your

answers

  here!
How can I upgrade to an annual payment plan?
Many of our customers prefer an annual payment plan because not only is it 20% cheaper than the monthly plan, but it ensures ongoing peace of mind that their website is accessible and protected from litigation. If you chose the monthly plan and want to upgrade to an annual plan, here's how:
1. Go to your account area by clicking on 'Account' in the upper right corner on accessiBe's website.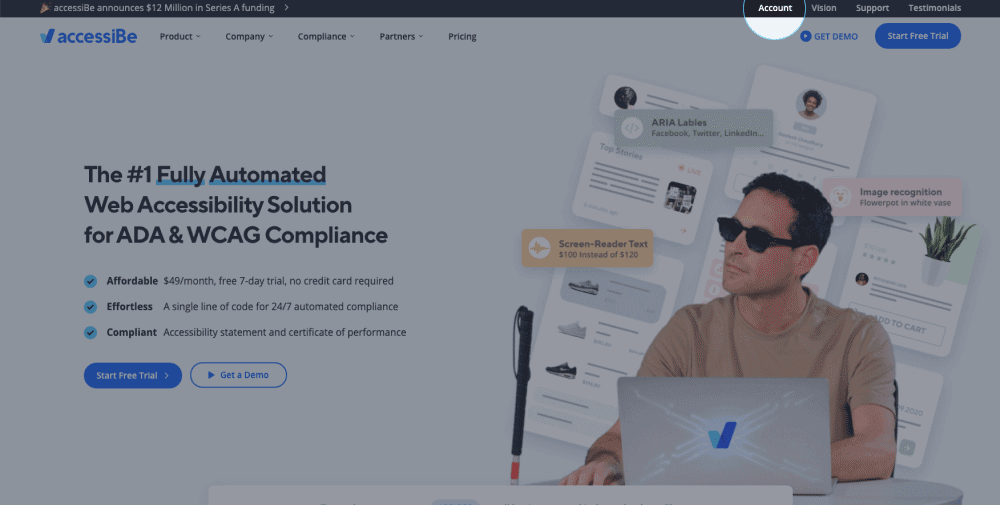 2. Go to the 'My Websites' tab and find the website that you want to upgrade to an annual payment plan. Click on 'Manage' all the way to the right of the row.
Where it says 'Need to update your plan?' click on the 'Annual Billing' option. Then click on 'Update plan'
On the confirmation screen, you'll see the amount that you'll be charged. Click 'Confirm' to complete the upgrade.