As accessiBe's Chief Vision Officer, I couldn't be prouder to announce that we just launched our national TV campaign which can be viewed on prime-time channels on the East and West coasts.
It's the first time web accessibility will be portrayed on TV from a human-first perspective, motivating business owners to do the right thing and not out of a legal requirement. The powerful campaign was created with people with disabilities, from writing to producing to editing - people from the community are a part of the entire process. From beginning to end, our message and efforts focused on empowering people with disabilities.
The "Unstoppables" campaign features different people with disabilities, such as blindness, deafness, motor impairments, and more. In the commercial, these amazing people don't let anything hold them back as they pursue their dreams, professions, and everyday tasks. Whether it's winning gold medals in the Paralympics, performing on Broadway, or raising a beautiful family, they are unstoppable.
That is until they reach the web. Since only 2% of websites are accessible, people with disabilities face obstacles and dead ends when attempting to access websites. That's 20% of the population that probably can't use the web to purchase products, goods, and services, book vacations, and also probably can't contribute to society, spread knowledge, or educate themselves and others through online services.
Enough is enough. America, I hope you're listening. People with disabilities aren't limited by their limitations, they're limited by an inaccessible web. They are unstoppable. I am unstoppable. We are unstoppable.
The 'Unstoppable' campaign aims to open the hearts and minds of business owners to acknowledge the importance of web accessibility
We're launching more than a video; we're launching our efforts to raise awareness for web accessibility and educate wide audiences about people with disabilities. Web accessibility isn't something that many people deal with on a daily basis and therefore how can we expect them to care if they don't know about it?
When people hear that 20% of the population faces barriers when accessing the web, they're surprised. It truly is unfathomable to think that the tool most people take for granted, with its ease of use and lighting-fast results, isn't accessible to everyone.
So why "Unstoppable"? Because at accessiBe we believe that when people are empowered, we will see a change. Web accessibility isn't just about implementing digital practices that allow people to navigate your site. It's about opening opportunities, ideas, creativity, and knowledge to empower people to follow their drive.
I want you to meet a few of the unstoppable and empowered people you will see in our video. Truly inspiring individuals whose impact can be felt. Can you imagine what they could accomplish if they were free to move around the web?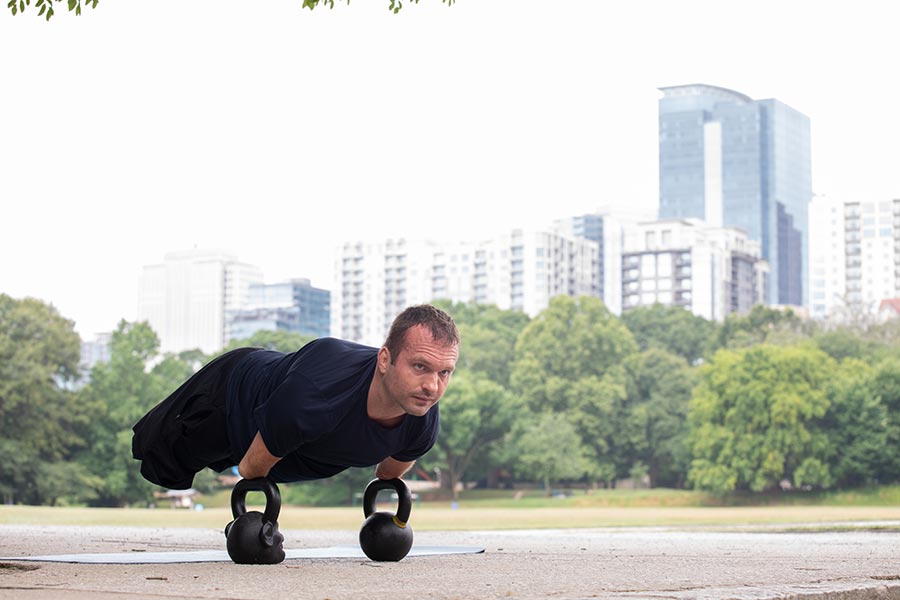 Kyle was born with a rare condition known as congenital amputation, that left him with arms that end at the elbows and legs that end near his knees. He thrives on physical challenges and is a champion wrestler, CrossFit Certified Instructor and gym owner, competitive Mixed Martial Arts fighter, world record-setting weightlifter, and skilled mountaineer. He is an entrepreneur, speaker, bestselling author, award-winning extreme athlete, and the first man to bear-crawl to the top of the highest mountain in Africa, Mount Kilimanjaro, and the summit of Argentina's Mount Aconcagua.
Aimee lost a leg, foot, and hands after acquiring a bacterial infection. She is dedicated to helping people in wheelchairs overcome physical barriers and has established a foundation to do so. She is a thriving psychotherapist and has two master's degrees, one in social work and one in psychology. She is a competitive swimmer, training for the Paralympics, and has 2 Gold medals from the Paralympic National Swimming Championships.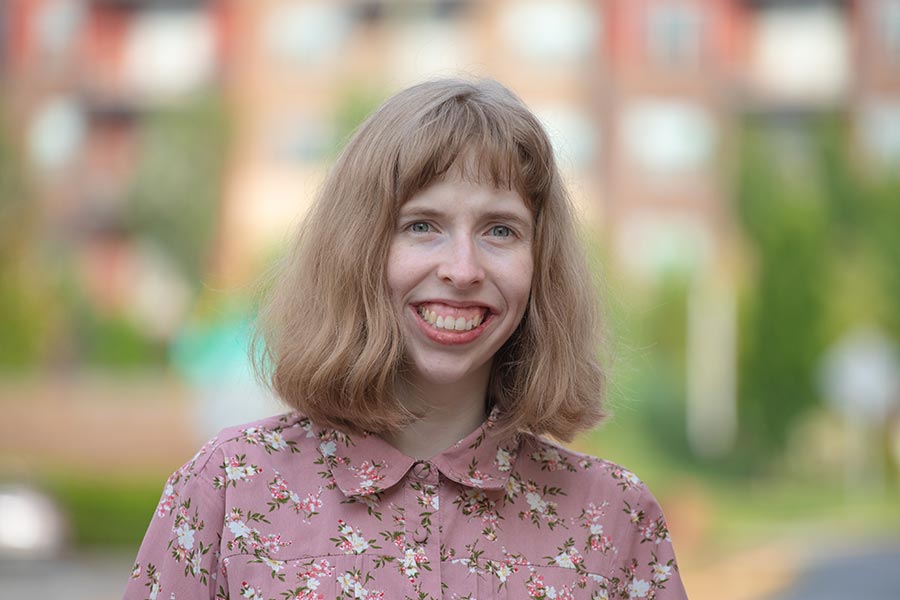 Emily has cerebral palsy and a speech condition. She is an actress, screenwriter, and director. Emily is also a conservatory student in Washington DC and a communications fellow with the DC Development Disabilities Council. Her biggest goals are to be on Broadway and to voice the first Disney Princess with a disability.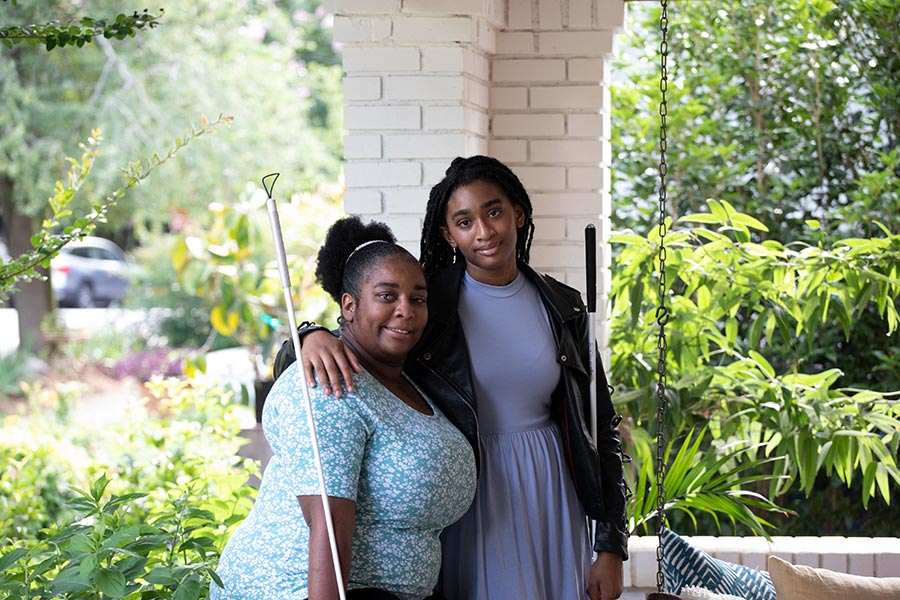 Jackie was born vision impaired and has progressively lost her eyesight as she grew up. She is a mother, a teacher, and an entrepreneur. Providing services to parents, teachers, and adults in the field of blindness is her greatest passion. In the upcoming accessiBe television campaign she will appear with her daughter who also happens to be legally blind. Jackie is not only unstoppable as you will see, but she has the honor to be teaching her daughter to be unstoppable too.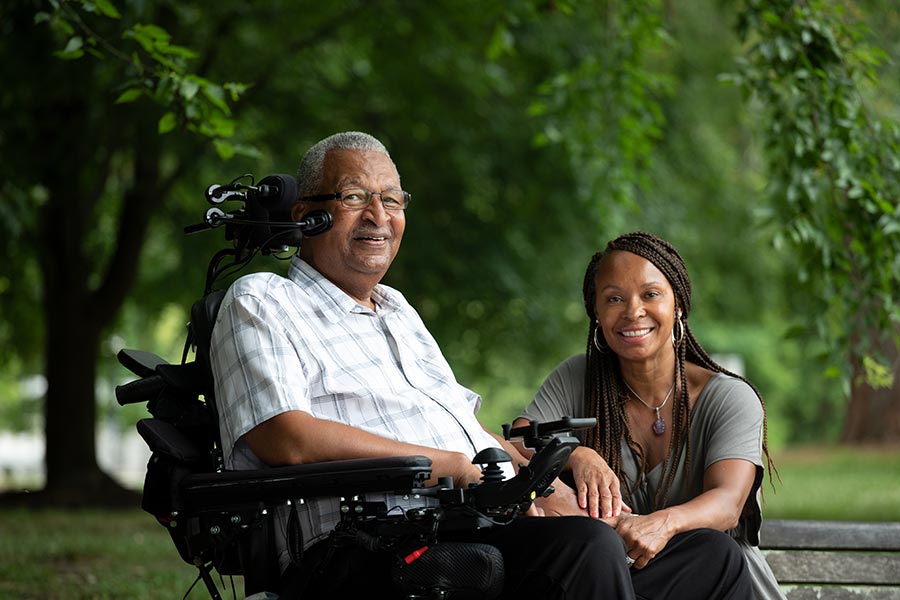 Jim was diagnosed with ALS in 2013 which has since increasingly affected his physical movements and capabilities. Jim is a businessman, author, civic leader, veteran, and a strong advocate of economic empowerment for African Americans. He founded the Cincinnati Black Chamber of Commerce and played a key role in the development of twelve other Black Chambers around the nation.
These five incredible people know that it is not just words to say that "we can accomplish anything we put our minds to". Now they have joined the mission and goal of accessiBe to keep going until the internet is inclusive and accessible for all.
accessiBe will continue to raise awareness for web accessibility while empowering people with disabilities
My team at accessiBe and I are thrilled to share this initiative with you all. As I mentioned before, our commitment is to raise awareness for web accessibility. The Unstoppables campaign joins a long line of awareness-driven initiatives and will be followed by many more.