The information presented within this guide is aimed at website owners seeking to learn the ropes of web accessibility. Technical elements are described in layman's terms, and, as a rule, all topics pertaining to the legalities of web accessibility are presented in as simplified a manner as possible. This guide has no legal bearing, and cannot be relied on in the case of litigation.
By complying with the Americans with Disabilities Act (ADA), businesses can ensure that their websites are inclusive and accessible to visitors of all abilities.
But how can businesses best achieve ADA website compliance?
While businesses can manually adjust website sections so that they are accessible, there are certain elements of the remediation process that can be executed via automation to save time and money.
That's where ADA website compliance software comes into play.
Helping website owners reach optimal levels of compliance, these accessibility tools address a variety of website features that require attention, including adjusting a website's code.
But how do you know what platform best fits your organization's needs and budget?
Not to worry, we have you covered.
In this blog, we've compiled a list of the top ADA compliance software solutions.
We'll go over the strengths and weaknesses of each platform to help guide you to a confident decision.
ADA website compliance: an overview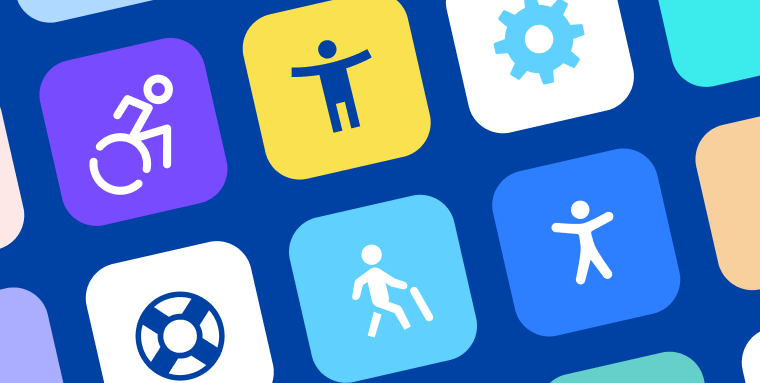 The Americans with Disabilities Act (ADA) is an important piece of legislation that protects people with disabilities from discrimination and ensures that they are given equal access to opportunities and services.
Title III of the ADA applies to businesses that are classified as "public accommodations."
Businesses that fall under this category include, but aren't limited to, banks, colleges, movie theaters, real estate agencies, daycare centers, and many other large, medium, and small businesses.
In 2018, the Department of Justice (DOJ) stated that websites also fall under the category of "public accommodations" and must comply with the ADA.
Given that nearly all places of business provide services and accommodations to the public, ensuring their websites comply with the ADA is required of almost all businesses.
ADA compliance and WCAG
While there are no codified legal guidelines on how to meet ADA compliance, the DOJ has frequently referenced the Web Content Accessibility Guidelines (WCAG) as the standard by which websites' level of accessibility is determined. Created by the World Wide Web Consortium (W3C), WCAG is considered the most important protocol shaping global web accessibility legislation.
There are a number of WCAG iterations and each consists of three levels of conformance:
Level A, AA, and AAA.
Level A is the most basic form of conformance, while Level AA is the conformance level referenced in most accessibility rules and regulations around the world. Level AAA is the most demanding level of conformance, which most businesses will find difficult to achieve.
U.S. courts have referred to an older version of these guidelines, WCAG 2.0 Level AA as the goal for web accessibility in cases involving ADA website compliance.
However, conforming to WCAG 2.1 (i.e., the most up-to-date version of these guidelines) at Level AA will likely shield website owners from facing legal recourse, such as receiving ADA website compliance demand letters or facing ADA website compliance lawsuits.
Conforming to WCAG entails addressing a number of elements within your website, including, but not limited to:
Ensuring compatibility with screen reader technology
Allowing for keyboard navigation
Adding audio transcription or captions to videos
Eliminating unnecessary time limits on web pages
Making sure all titles and navigation are clearly labeled
You can click here for a more comprehensive checklist of items you will need to address to conform with WCAG and achieve ADA compliance.
How can ADA compliance software help you?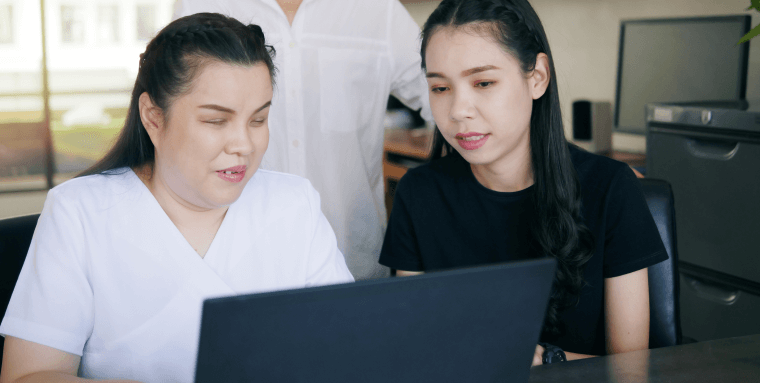 While it is possible to manually adjust your website according to WCAG, doing so is time-consuming and can require significant technical capabilities.
ADA website compliance software can simplify this process.
With an abundance of intuitive, cutting-edge tools, website owners can incorporate automation and AI into most of the website remediation process. This includes testing a website for its level of ADA compliance before any work is done on it, all the way to addressing more specific areas of a website, such as selecting colors that meet contrast requirements.
It is worth noting, however, that the number of tools that can provide a comprehensive, holistic solution to achieve ADA website compliance is more limited.
These tools will typically integrate with your website and help remediate compliance issues existing on a code level.
We will feature these tools in the next section.
What is the best ADA compliance software in 2023?
Here is a list of some of the most popular accessibility software that will help you achieve ADA compliance.
1. accessiBe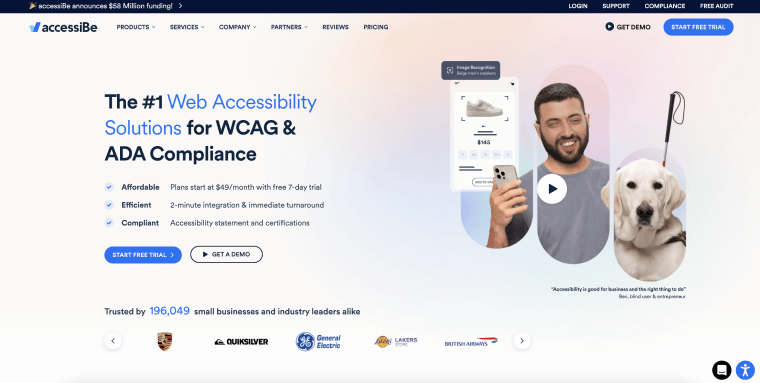 accessiBe is an AI-driven accessibility solution designed to make ADA website compliance accessible, automated, and affordable. It offers a comprehensive suite of features, including an automated evaluation process, a widget-based user interface, and an accessibility auditor.
accessiBe is a great fit if you're looking for an all-in-one solution for compliance that requires very little manual management.

Top tools and features:
accessScan: A free, automated tool that can be used to examine your website's level of ADA compliance. Once you submit your website's URL, accessScan will quickly examine its level of conformance with WCAG 2.1 Level AA. You will be assigned a score (compliant, semi-compliant, or non-compliant), along with a report detailing various website features' level of compliance. The report (which you will be able to download as a PDF) will also include instructions on how to address any and all accessibility issues found during the audit


Click here to use accessScan and find out if your website is ADA-compliant

accessWidget: An AI-powered, comprehensive web accessibility solution, accessWidget is composed of two applications that work in tandem to remediate a website. The first is an accessibility interface that allows people with disabilities to adjust UI and design elements to fit their specific needs. These include adjusting color contrasts and font sizes, stopping animations, and enabling text-only modes. The second is an AI-powered process that works in the background and handles more complex ADA website compliance requirements, including optimization for screen readers and keyboard navigation
accessFlow: For larger organizations that would like to incorporate ADA compliance into their development pipeline, accessFlow provides an all-in-one platform to achieve and maintain native accessibility through source code remediation

Pricing for accessWidget
There are a number of plans website owners and organizations can choose from:
Standard: $490 per year. Best for websites with under 1000 web pages
Advanced: $1490 per year. Best for websites under 10,000 pages, or for premium extra addons
Advanced Plus: $3490 per year. Best for websites under 100,000 pages, or for premium extra addons
Enterprise: Unlimited plan with all premium and enterprise extra addons
2. Lera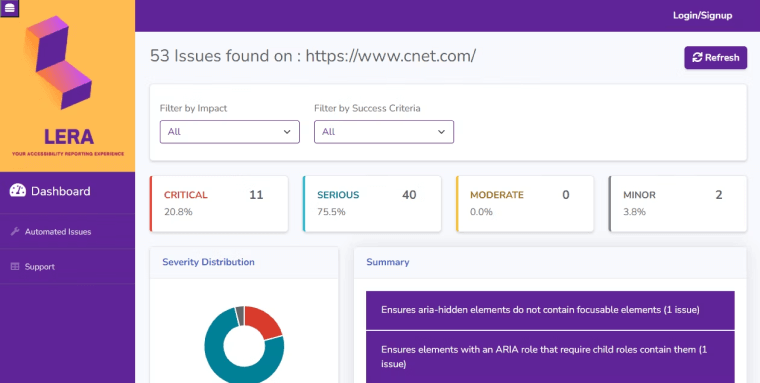 Lera is a Google Chrome extension designed to identify accessibility gaps on your website and generate recommendations to bridge them.
Lera quickly audits your website for conformance with WCAG 2.1 and displays results on a visually attractive dashboard.
Users can pinpoint exactly where web accessibility compliance violations are flagged in their source code, as well as quickly download Excel reports to share with others.

Pricing
Lera's extension audit tool is free.
3. Web Accessibility Extension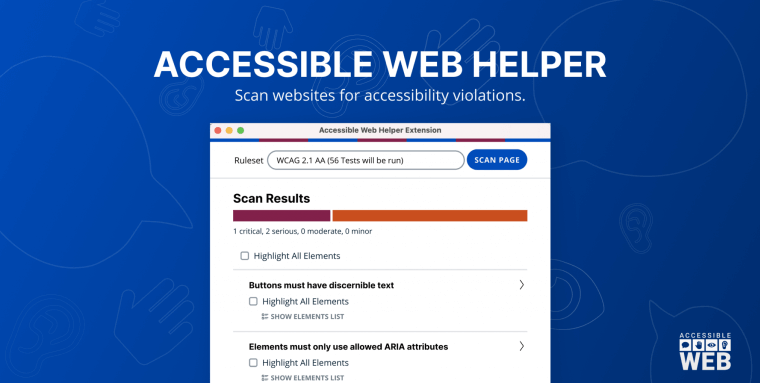 Accessible Web's Web Accessibility Extension is an automated web accessibility testing and reporting tool.
With this tool users can:
Scan their web pages to examine conformance with WCAG 2.1 Level AA
Check the contrast ratio of two different colors, making sure it allows for text to be properly readable

Pricing
You can use the extension for free for 30 days, after which you will need to purchase a paid subscription plan. These start at $79 per month.
4. WAVE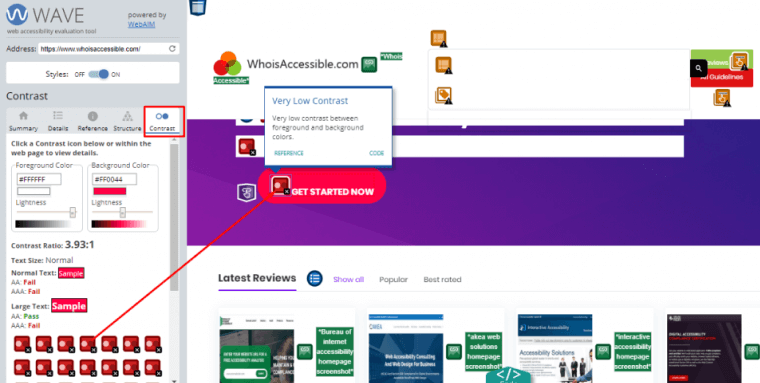 WAVE is an extension-based analytics tool that helps users test their website for accessibility and inclusion without leaving their browsers. Like other tools mentioned, WAVE adopts WCAG 2.1 as its standard for accessibility and flags compliance violations on-page.
WAVE is available as an extension for Google Chrome, Firefox, and Microsoft Edge browsers.

Pricing
WAVE was launched by Utah State University, and as such, can be used for free.
Paid plans are available to those who would like to test more than one page at a time.
5. IBM Equal Access Accessibility Checker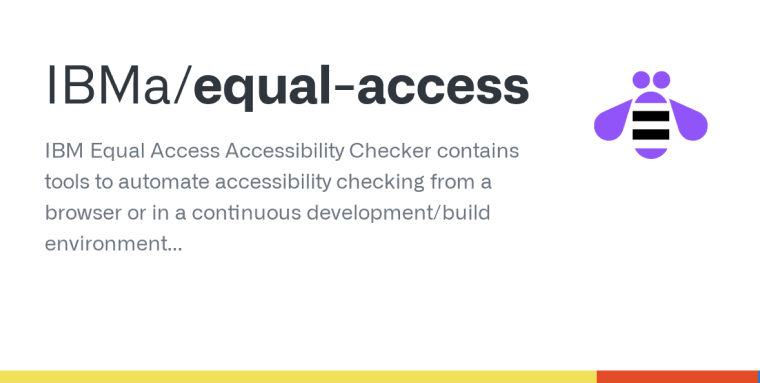 The IBM Equal Access Accessibility Checker is an open-source, extension-based tool for web developers to test for website accessibility. It audits web pages, checking for conformance with WCAG, and then provides a dropdown list detailing the violations it flags.
After scanning a website, the tool generates a compliance "percentage" that you can use to get a quick snapshot of your website's conformance with WCAG.

Pricing
IBM Equal Access Accessibility Checker is free.
6. Total Validator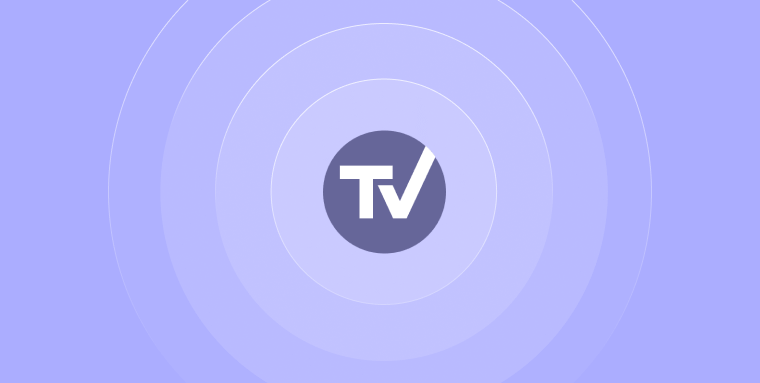 Total Validator is a basic testing tool for websites. The application tests for WCAG conformance, as well as HTML/CSS validation, link checking, and spell-checking reports. It's a simple, yet effective, tool for viewing fundamental infrastructure issues on a website.
This application is best-suited for developers who are searching for a solution that audits many different areas of code development, and not just those pertaining to accessibility.

Pricing
Total Validator's basic license is $13 per year and allows you to validate one page at a time.
Users who require unlimited analysis can opt for a pro package at $49 per year.
7. Spectrum
Spectrum is a color blindness simulator. It takes a web page and shows you how an individual with different forms of color blindness would view it. This helps you spot areas of your website that are difficult to understand for people with color blindness.

Pricing
Spectrum is a free Chrome extension.
8. ChromeLens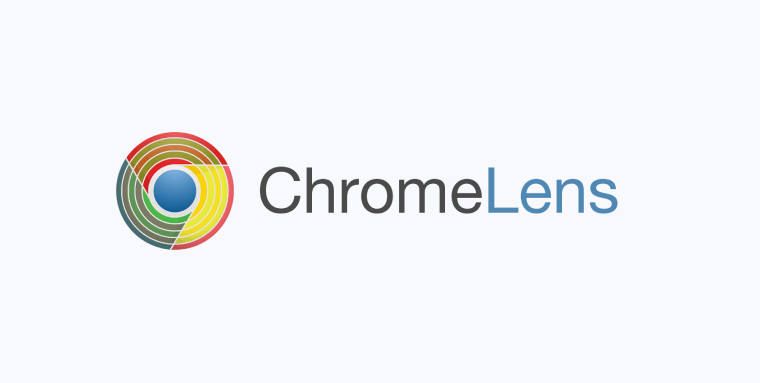 ChromeLens is an open-source accessibility inspector for Chrome that helps simulate and identify accessibility errors.
Features include:
Vision Simulator shows you what it is like for people with color blindness when they interact with your website
Accessibility Audit checks your website for WCAG conformance
Tab Tracker provides a visual flow of keyboard navigation on your website

Pricing
ChromeLens is an open-source free platform.
9. Axe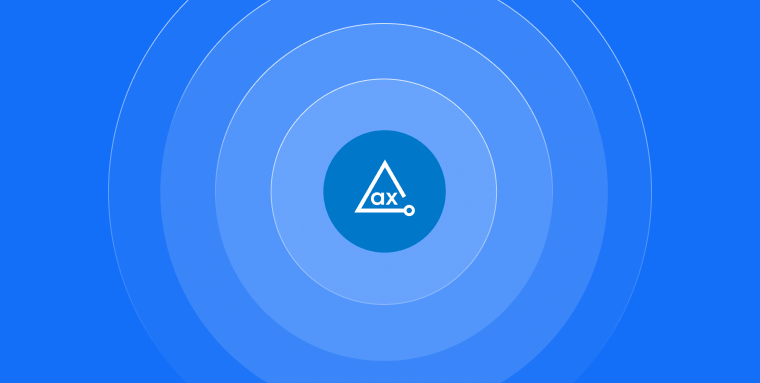 A Chrome extension, Axe is a free accessibility checker used primarily by web developers.
As such, Axe links each accessibility violation to the relevant source code.
Links to remediation guides are provided for each violation.

Pricing
Axe is free. However, to save test results or use additional developer tools, you will need to subscribe to a paid account. Pricing is available upon request.
10. Amara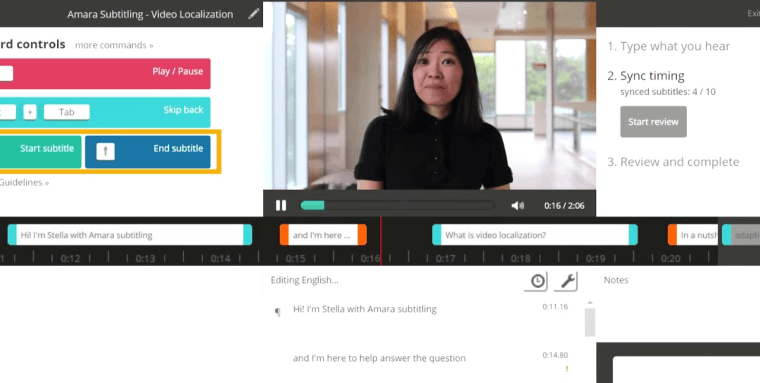 To conform with WCAG 2.1 Level AA, websites must provide captions for all pre-recorded video with audio content. This allows for website visitors who are deaf or hard of hearing to still have equitable access to your content.
To that end, you can use closed-captioning tools like Amara. Users can upload videos to Amara's workspace, then add subtitles manually. Amara also offers multilingual captioning, auto-sync, and the ability to export captions in multiple formats.

Pricing
Amara is free for a single user. If you need to collaborate with a team, plans start at $24 per month for two users plus an additional $12 for each additional user.
11. Color Contrast Checker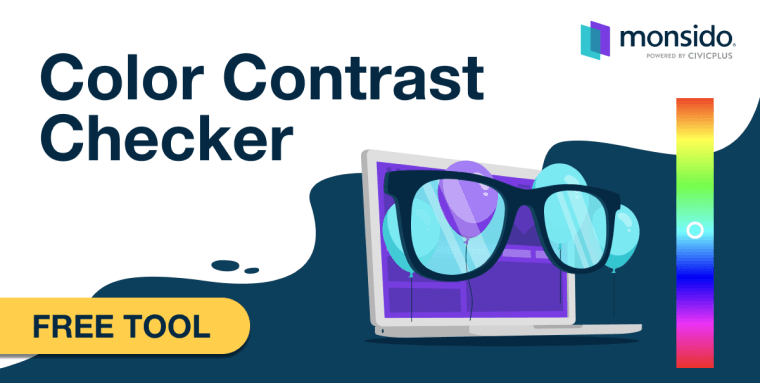 Mondiso's Color Contrast Checker is a simple tool to help evaluate foreground to background contrast ratios. Sufficient color contrast is a key element of web accessibility, and ensures that all website visitors can clearly read text on a website.
Mondiso's contrast checker is a quick way to select any two colors and ensure they fit accessibility requirements.
Pricing
Mondiso Contrast Checker is free.
12. Colour Contrast Analyser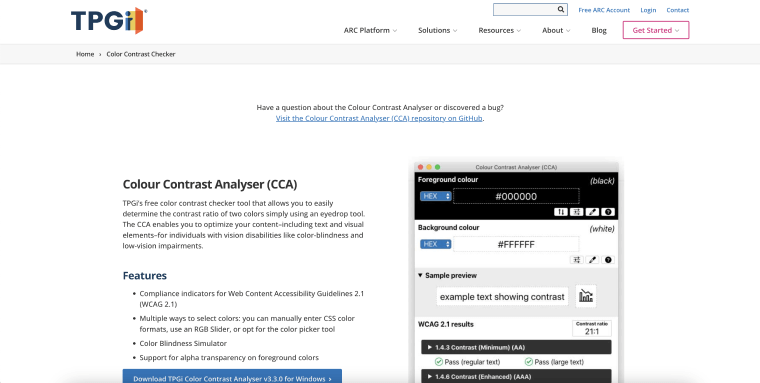 Like the previous tool, Colour Contrast Analyser (CCA) makes it easy to maintain WCAG-conforming color contrasts across your website.
The downloadable software also includes a color blindness simulator and the ability to download a full-color analysis of colors on a specific page.
Pricing
Colour Contrast Analyser is free.
13. Accessibility Checker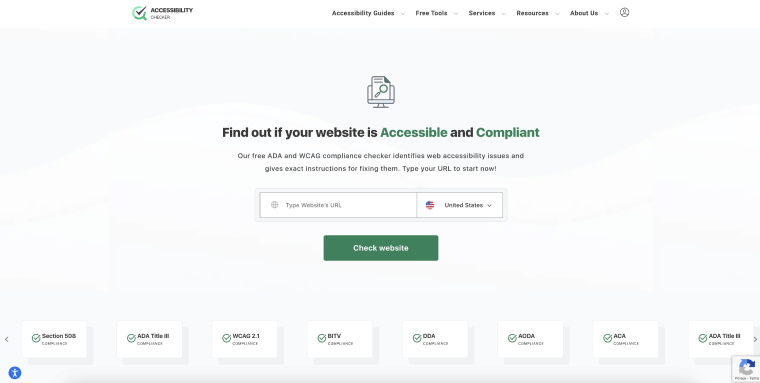 Accessibility Checker is a web-based testing tool that checks a web page's level of conformance with WCAG. Once the scan is complete, Accessibility Checker provides a report with step-by-step instructions on fixing accessibility issues, if any exist. Depending on the accessibility issues found during the audit, Accessibility Checker will recommend compliance tools, like accessiBe, that can help you address and fix them.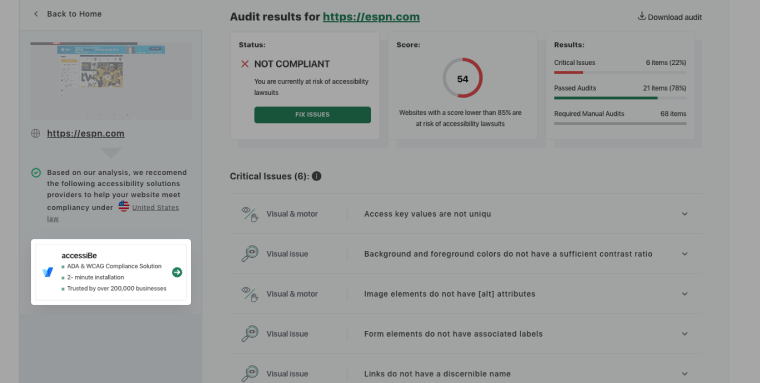 Pricing
You can use Accessibility Checker for free on up to five web pages a day.
For businesses with larger websites, packages are available starting at $99 per month.
What elements of ADA compliance require more than just software?
To conform with WCAG, online documents appearing within your website must be accessible to people with disabilities, as well. Existing PDFs and Microsoft Office files (e.g., Word documents) will need to be adjusted (or remediated) so they can be accessed by screen reader technology.
While certain elements of the online document remediation process are automated, it nevertheless requires a certain level of manual intervention. Website owners need to understand the sections of WCAG that apply to online documents and make the necessary adjustments to their PDFs, Word documents, PowerPoint Presentations, and Excel sheets, accordingly.
This can prove very challenging, especially when dealing with large, complex online document remediation projects.
When organizations face such projects, they often turn to expert service providers, such as accessServices.
With an intimate knowledge of WCAG and the way it applies to online documents, these service providers are better equipped to deal with complex remediation projects, and can save organizations valuable time and resources.
Click here to learn how accessServices can help you streamline your online document remediation efforts.
Key takeaways
With an abundance of free and affordable software solutions available, achieving ADA compliance has never been more attainable for website owners. The available software includes tools that tackle isolated aspects of web accessibility, like color contrast checkers, color blindness simulators, and automated compliance testers.
You can also find more holistic, comprehensive solutions, like accessiBe. These can help businesses not only discover ADA violations, but quickly fix them, en route to fully-achieving ADA compliance.