Corey "PHEEZ" Lee is a C4-C5 complete quadriplegic. He is a Navy Veteran who served aboard the USS Theodore Roosevelt as an engineer shortly after 9/11 and was deployed twice. In 2005 he was involved in a diving accident while celebrating a friend's birthday in Virginia Beach. With his Naval career-ending, the 22-year-old had one question swirling around in his head "what now?".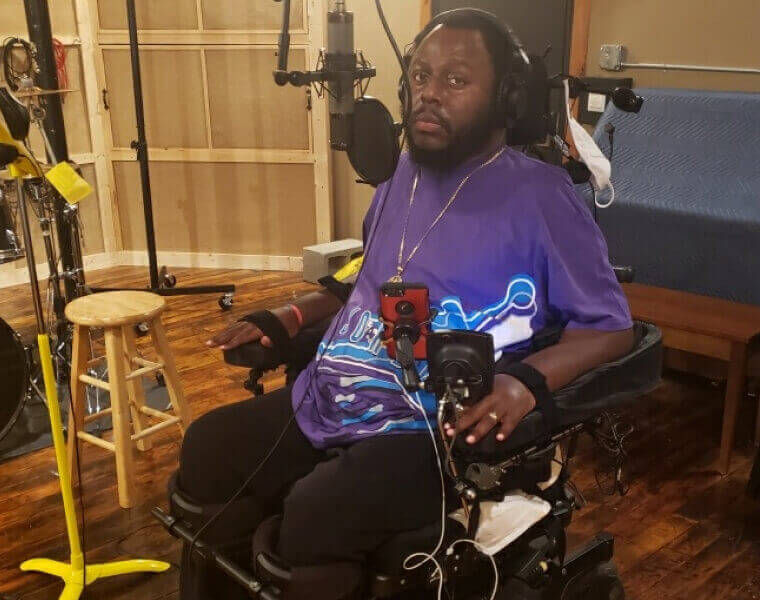 After spending 3 weeks in ICU and 5 months rehabilitating at a VA hospital, he headed back home to Connecticut. The saying remains true "home is where the heart is" and that has stayed a constant in his life since being injured. He found independence again when he purchased his first home, met his beautiful wife Christi of 12 years, had two sons, and got reacquainted with his first love music, specifically Hip-Hop. As an inspiring MC, he enjoys telling his story of hope through brokenness, over beats he produces, and has recorded three albums. He's passionate about connecting with others through the voice of music and seeks to encourage people to show that through God's strength, you can endure life and continue to fight no matter your circumstances.
Corey has partnered with accessiBe, and is working on the accessFind initiative to identify community resources for people of all disabilities and provide the newly injured and their families, the tools needed to access the best online and local resources available for getting back to living their life.